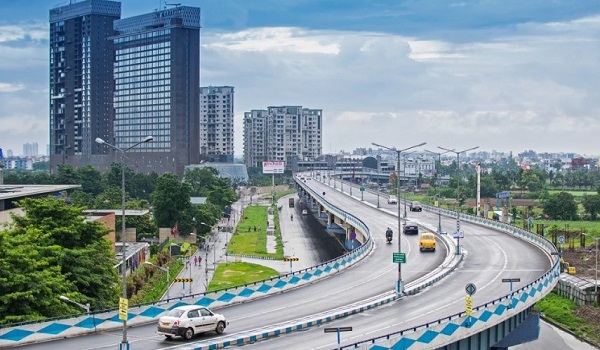 Devanahalli has emerged as a bright spot for real estate investors offering an excellent return on investment and guaranteed rental income. With the IT industry driving real estate demand, the area boasts macroeconomic solid dynamics and stability. For potential investors looking for a stable market with a long-term horizon, Devanahalli provides many attractive options. Most residential apartments are self-contained units with top-notch amenities such as parks, hospitals, schools and colleges, retail outlets, and restaurants. The northern area of Bangalore gets a thumbs up from most experts as a viable long-term investment option. Property values pf this area is rising due to good connectivity via the Outer Ring Road (ORR), closeness to the Kempegowda International Airport, and access to the Central Business District. Devanahalli is home to many defense establishments, making it a safe and peaceful residential destination. Other areas like Hebbal and Thanisandra are investment favorites due to large parcels of undeveloped land. Given below are the best five reasons to choose to buy an apartment in Devanahalli:
Infrastructure Initiatives
Realty in Devanahalli, North Bangalore, stands to directly benefit from developing the ongoing Aerotropolis, IT, and Aerospace parks. Road broadening projects and the development of large townships are improving prospects in areas of North Bangalore. The upcoming proposed monorail project could also be a significant value add if approved.
Future Returns
You are signing up for future returns by investing in a villa, apartment, villa plot, or any property in Devanahalli. If you buy a residential property now, you will get good returns in the future, regardless of whether it's a villa, apartment, or villa plot. If you move out of Bangalore, your home can be a source of revenue creation, or you can make it a farmhouse place where you can frequently go to refresh yourself. You can even sell your property, and rest assured that the property prices will go significantly high and not low.
Community Living
As a cosmopolitan area, Devanahalli has a multicultural and diverse population. Living in a residential apartment or a villa, you mingle with a huge crowd who have moved to the locality to work in the major MNCs and IT parks. So, one of the important things you will earn when you buy a house in Devanahalli is contacts. These are helpful as they will help you in your profession living in a community, and your future generation will get excellent exposure.
Steady Appreciation
To cater to the city's rising population, real estate builders are developing various residential options, and there are lots of ongoing and upcoming residential projects in Devanahalli. Apart from these, the builders offer villas, plots, and villa plots. With the growth in real estate projects, the property appreciation and rates of apartments are increasing. If you buy a residential property now, you can sell it or rent it later at a higher price, and the property's appreciation will increase year.
A Quality Living
The quality of living improves with good quality housing. The properties promise you luxury living with great upcoming residential projects in Devanahalli set in a great atmosphere and all your requirements near you. Most of the residential properties for sale in Devanahalli by renowned builders are also surrounded by a splendid environment that compliments the residents' residences. If you look at these properties in Devanahalli, they will be near the hotspots, including schools, offices, shopping malls, airports, metro stations, colleges, and the like.
If you are in Devanahalli and are planning to settle in Bangalore, buy a luxury home, and invest in a better future. Buy the best property which is convenient and adds to all your needs. There are various properties for sale in Devanahalli that can host your dream home. But one should make sure that they buy from a reputed builder to live with a calm mind in their dream home. You can consider TATA Carnatica. It is a prelaunch residential township at Devanahalli, North Bangalore. This property can be the home of your dreams. Tata Housing is the most trusted builder with very superior brand value. It has a comprehensive portfolio and has launched numerous affordable residential projects, including world-class amenities. This prelaunch township by Tata One Bangalore Luxury was a long-awaited project.
Tata Carnatica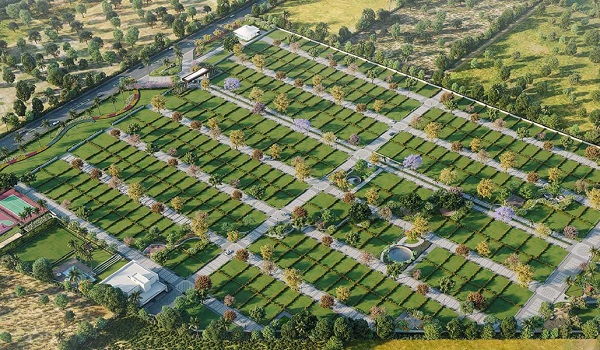 Tata Carnatica is a beautifully developed gated land project in North Bangalore, with a high growth rate and a legacy for future generations. Outstanding style in the crux of Bangalore at the excellent location of Devanahalli, this luxury plotted development is ideally located and very close to the airport. A futuristic prelaunch township development project launching in Devanahalli is Bangalore's best mixed-planned site development. It is a well-planned development of Tata Group in the city's north. Buying land is one of the wisest ways to safeguard your future financially; the real estate industry tends to grow and stay profitable, so there's no doubt that purchasing a plot is a good idea. Devanahalli is a prime real estate investors center in the north of Bangalore, where you can find some of the world's best real estate builders, like the Tata Group. The builder is coming with the new Mixed Plotted Development, which will benefit investors. Real estate builders have diverse housing options with competitive prices to suit your budget. The company also offers rental services and general maintenance, so if you're looking for a property in Bangalore that can be leased or rented out after the purchase, TATA Carnatica is the go-to project!
Tata Swaram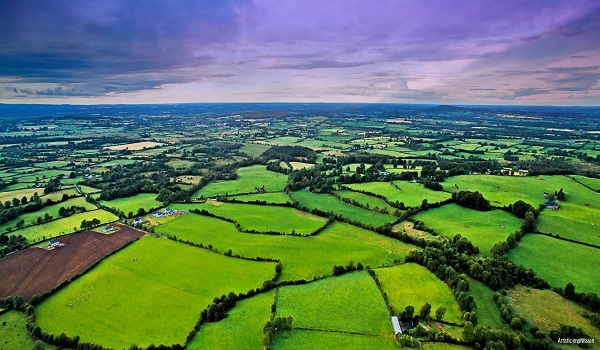 The 14-acre "Swaram" lot will be developed, and 85 acres will be used to build luxury residences. The demand for real estate in this agile project, which is currently Bangalore's hottest residential area, is surging. Devanahalli is around 40 miles northeast of Bangalore. The city's established and quickly expanding employment center is Devanahalli. Residents of the tranquil, unhurried community have traditionally been involved in pastoral pursuits. The initial local expansion was sparked by the construction of Kempegowda International Airport close to the town.
One of India's most reputable names in the real estate industry, Tata Housing, is the developer of this prestigious property. This prominent developer has earned a solid reputation for creating upscale, contemporary developments in prime areas. The property is conveniently close to the town and its modern comforts despite being situated in the serene Devanahalli area.
Tata One Bangalore Luxury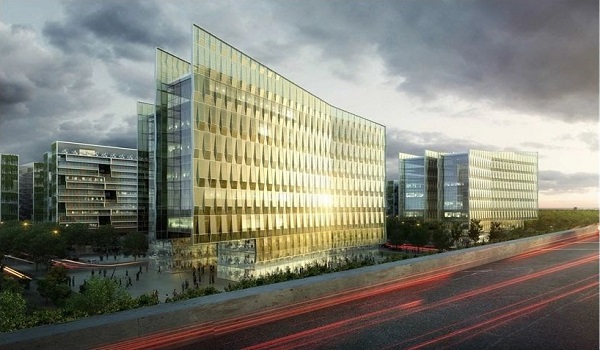 It has been anticipated for a while that Tata One Bangalore Luxury would pre-launch. Megacitycity first started its Swaram planned community in Devanahalli. The Tata Housing project, Carnatica, was launched in March 2022. RERA is still anticipating the debut of the apartments. A neighborhood in the Bangalore Rural District, Devanahalli lies 40 kilometers northeast of Bangalore. Due to its rising prominence in the real estate industry, this location offers homebuyers various possibilities. The neighborhood's residential interests are being improved by the numerous gated communities and townships under construction. The most esteemed educational institutions, medical facilities, and entertainment venues may be found close to the project area, taking care of all the people's basic daily needs.
Consider Devanahalli, which is not less than a dream destination with tranquil landscapes and first-rate infrastructure if you're a local looking for a better work-life balance and a break from your everyday commute.
Tata Housing Blogs