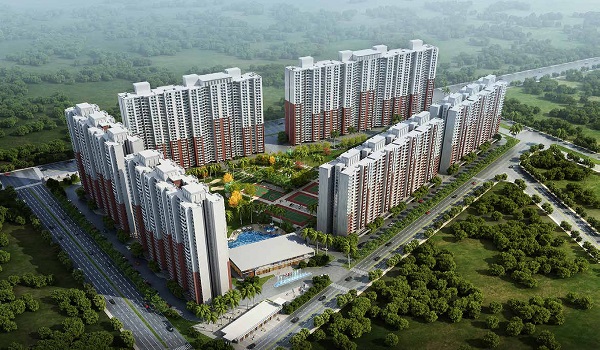 If you have decided to purchase a 2 BHK flat in Bangalore, then believe us, that is a beautiful idea. Let's take a second to discuss about the advantages of buying a flat in a city like Bangalore, which is acknowledged as the Silicon Valley of the country and a city capable of offering one of the most sophisticated lifestyles for a person in the country. Some cities like Mumbai, Delhi, and Chennai are similar, but Bangalore offers a niche. Purchasing a 3 BHK flat in Bangalore is also considered a valuable investment opportunity. Bangalore is a city that can provide a modern lifestyle to individuals. It can offer many good job opportunities as most tech conglomerates and corporate MNCs have their head offices in Bangalore. It can also provide your kids and little ones with the best education options. Overall, Bangalore is the town you want to live in, and finalizing a 2 BHK flat here for your family will be a fruitful decision.
These flats are ideal for small families and are suitable for young couples and working professionals. Being small and space-efficient, 2 BHK flats are among the most searched properties in Bangalore's real estate sector. If you're residing with your parents or siblings and looking to start a new life of your own, purchasing a 2 BHK flat is a fantastic option. Buying 2 bedrooms is even better if you plan on having kids soon, and you can shift one room into a nursery with 2 bedrooms at your disposal. Since 2BHK flats cost less than 3BHK flats, they also make excellent options for young families with low budgets.
Affordability
Purchasing a flat is more inexpensive than renting. A recent study researched annual gross rental outcomes for flats across the top eight cities in India at around 4-4.5%. Every month the rent works out between Rs 25,000- Rs30,000. That's why many people prefer purchasing a flat rather than renting it. Even if you're a working professional who's just starting in life. You need a decent amount of space, but not so much space that it would put too big of a hole in your pocket. And since you're new to a job and living independently, you don't want to spend out too much cash on rent.
Perfect for first-time buyers
Many first-time flat buyers are individuals who are getting married or planning to begin a new family. With new additions to your sweet family, a 1BHK will not be sufficient for all, thus making them to purchase a 2BHK flat instead.
Resale Value
If you're planning to resell your home, 2 BHK flats are a great choice. Since fewer are on offer and affordable, demand for these units is often high. The flat's resale value tends to be good, especially when compared to other property options, such as villas or penthouses. So, while you purchase 2 BHK flats in Bangalore, it might not fetch as much as a larger unit, but it'll still yield you more money when it comes time to sell your flat.
Best investment
If you're searching for a good investment that will increase in value with time, a 2 BHK apartment in Bangalore is one of your best options. As cities across the country face extreme home pressure, 2 BHK flats are becoming attractive to potential buyers, who consider them the best investment. Some of the country's more vibrant metropolises, such as Delhi and Bangalore, have seen substantial rate spikes due to an acute shortage of housing options.
Easy to maintain
Currently, with both partners working and having busy lifestyles, the time devoted to maintaining a home has become restrained. Also, searching for domestic help in Bangalore is becoming very challenging. Flats should be simple, compact, and easy to maintain, and 2 BHK flats in Bangalore fulfill all these criteria. If you want to purchase an apartment that is accessible on the maintenance part, then the 2 BHK flat is the perfect option.
Buying 2BHK flats in IT city is one process that makes us all sweat. If it wasn't for so many documents, physical visits, standing, and running, we'd already be residing in our dream home by now. But there's no escape from this. So, what if we tell you there was a way to cut all these and save time and money? When you have many options to buy the exact type of your dream home in Bangalore, either a 2 BHK flat or a different one. These options allure a lot of people. Not everyone gets these many options, you know, and when there is a golden opportunity like that, there are many takers. You will find people from every corner and side of the country in Bangalore. Let's see it. The people around you make your home or neighborhood a happening one. In Bangalore, buying a 2 BHK flat or a house will surround you with many people. From a person from Bangalore to a person from your hometown or state speaking your mother tongue. You will not feel away from home when you are in this city. To be exact, it will be your home away from home!
Tata Carnatica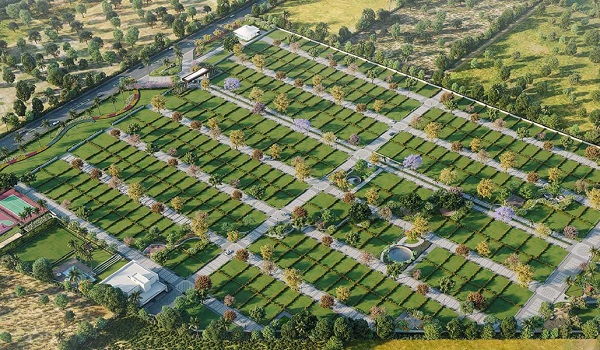 Tata Carnatica is a dreamy residential project situated at Devanahalli in Bangalore. It is an older living township that offers its residents the advantage of living independently during the best days of their lives. To fulfill your wishes, the mixed development has specialized personnel to look after the resident's comfort, safety, security, health & wellness, and household work. TATA Carnatica offers a perfect home for those seeking a 2 BHK home with top-notch amenities. This elegant township project by The Tata Group will be the perfect place for you to call home. The 14-acre area of "Swaram" will be developed, and 85 acres area will be used to construct luxury homes.
Tata One Bangalore Luxury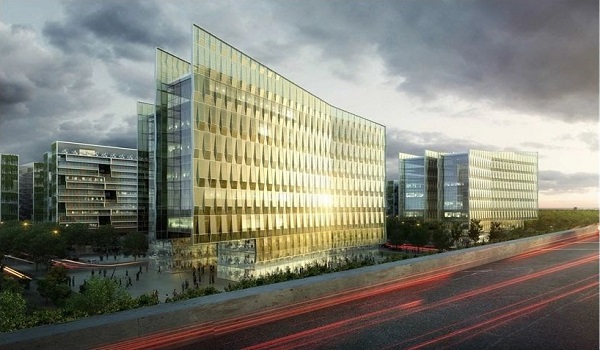 Tata One Bangalore Luxury is a vast township project with 140 acres of land parcel by Tata Housing at Devanahalli, North Bangalore. As with any other township, this eminent project also has various housing segments like villas, plots and apartments, hospitals, schools and commercial space for businesses. There are 12+ rich amenities in the project. Tata One Bangalore looks stunning, with 11.2 acres of pre-engineered stories called Tata Swaram in the same community. The plot size ranges between 1100sqft to 2200sqft. This beautiful luxurious township is just 7kms from BIAL. The project's price is also fantastic for home buyers and investors in the city.
The Tata One location is superior as the BIAL is present. Due to this, the connectivity and infrastructure are at par. We can relish the excellence of this area as there are many current and proposed IT and other industries present in the area
Tata New Haven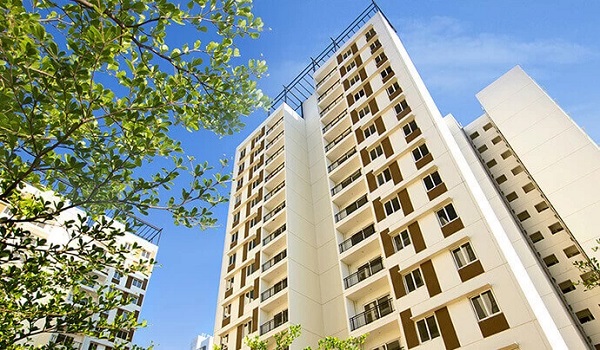 Yes, the project is fascinating with large 25 acres and 2 and 3 BHK lavish units. There are great amenities such as an entrance gateway, badminton court and ten other charming facilities.
It is a phenomenal project Off Tumkur Road.
It is a great deal if you target the best properties in this region. Tata New Haven has many favourable sizes and configurations such as 708sqft, 814sqft, 950sqft,966sqft, 1163sqft, 1215sqft,1442sqft and 1736sqft. The Tata New Haven's rentals are also appealing as the area is close to many industrial places like Peenya. The pricing of the project is pretty affordable.
Tata Riva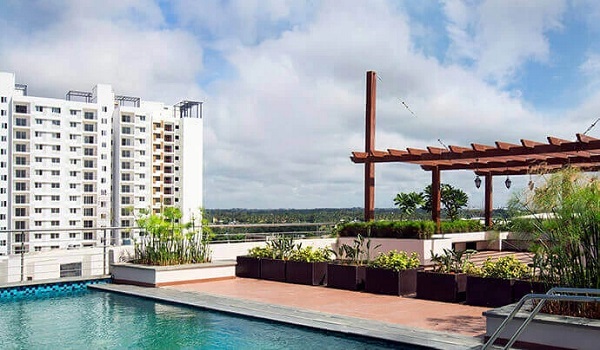 It is yet another fascinating project of Tata Housing off Tumkur Road, Bangalore. It is a retirement home segment that the developer has designed to bring all like-minded people. Tata Housing has crafted this exquisite project to offer new-age living to retired clients. Tata Riva provides an active and independent lifestyle with utmost care and hospitality.
There are 15+ rich amenities in the Tata Riva project. We can avail of the best essential services like 24*7 healthcare support, age-friendly gymnasium, well-equipped library, yoga room, pharmacy, massage room, pool. The project is favourable with 1,2, and 3 BHK homes of different sizes such as 542sqft, 808sqft, 1200sqft. This eminent project is at Neelamangala, West Bangalore. It is the best luxury retirement home in Bangalore with nominal monthly payments.
Tata Housing Blogs