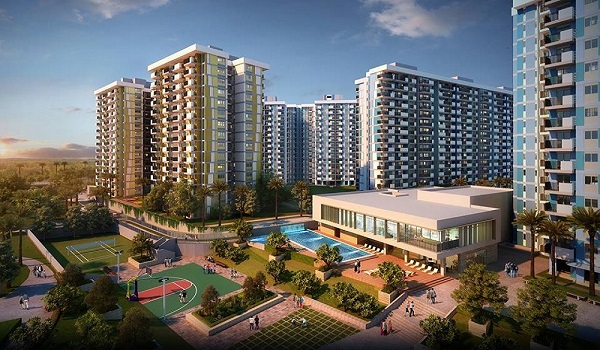 According to numerous reports, Bangalore is quickly developing into the "Silicon Valley of India." This city, which used to be known for its cool climate and scenic surroundings, now serves as the largest hub of the Indian IT industry and is home to critical governmental institutions and startups of all stripes. Bangalore now appears to be suffering from its success, though.
The requirement for congestion
Bangalore residents have recently had to contend with extreme traffic jams, making commuting to and from work difficult. An astounding 60 crore person-hours are thought to be lost annually by Bangaloreans just in commuting. In addition to the time lost and fuel wasted in traffic jams, people's productivity is severely reduced. The issue is more severe than it first appears when vehicular pollution exposure and increased susceptibility to diseases are added.
Numerous strategies, such as ring roads, metro service, higher vehicle taxes, etc., have been proposed to reduce congestion in the city, but their effectiveness has been limited. The Karnataka State Government recently floated a proposal to build a brand-new city close to the Kolar Gold Fields (KGF), 100 kilometres from Bangalore, where they intend to relocate about a fifth of the city's population. However, several satellite towns have also been developing much closer to Bangalore, which should help to relieve the congestion in the central city. We'll examine why Devanahalli, one of these towns, is a good alternative, located on Bangalore's northern side.
Good connectivity
Better city connectivity and significantly less traffic congestion are offered by Devanahalli simultaneously. As a town resident, you don't have to worry about scheduling office hours to accommodate the traffic. This naturally translates into increased work productivity and more time at home with your loved ones. Maintaining a healthy lifestyle is imperative in today's stressful times, and a good work-life balance is the first step.
The central business district is connected to Devanahalli by a 6-lane highway and can be reached there in less than 30 minutes. Without much traffic, it only takes an hour to get to Whitefield. Compare this to travelling almost two hours from other Bangalore neighbourhoods or the proposed city near KGF!
Air connectivity distinguishes Devanahalli, both literally and figuratively, from other satellite towns. The third busiest airport in the nation, Kempegowda International Airport, is in Devanahalli. Living only a short drive from the airport is a big plus for people who like to fly a lot. The second phase of the metro will include the Namma Metro airport link, which is expected to be a game-changer by connecting Devanahalli to MG Road, the city's main thoroughfare for shopping and entertainment.
A wealth of employment opportunities
Government and private players have paid close attention to Devanahalli, and significant investments have been made with a military mindset. The BIAL IT Investment Region (ITIR), a sizable IT park, is planned. The BIAL aerotropolis, which can be thought of as a new city with the airport at its centre and contains a variety of options for hospitality and leisure such as hotels, restaurants, business parks, etc., is also on the anvil.
Devanahalli will become a significant employment hub due to all these changes, positioning the town as a viable alternative to the rapidly expanding city. Because people prefer to live close to their place of employment, one can soon anticipate increased interest in properties in this town. In contrast, any such development for a new city, like the one being considered at KGF, will likely require much more time and money. It is uncertain whether such an effort would successfully lure significant companies.
The good social infrastructure is nearby
When choosing a place to live, you would consider the apartment and project and the neighbourhood to see if there are schools for your children, medical facilities for unexpected medical needs, malls and markets for your shopping requirements, etc. Ideal locations for these amenities would be nearby and operating effectively. An area like Devanahalli has an advantage in this regard.
Gated communities cater to a variety of needs
Many different housing options are available to residents in Devanahalli. Due to the gated communities and townships developing here, it is easy to find a luxury villa, a premium duplex apartment, or an affordable 1/2/3 BHK home. These complexes offer comfort and convenience for everyone, including businesspeople, professionals, and techies. Most new construction projects include amenities like clubs, schools, sports fields, clinics, restaurants, retail areas, and commercial zones to eliminate the need for residents to leave the complex to meet their needs. These characteristics make Devanahalli stand out among the potential locations for a dream residence. Devanahalli, which is close by and offers both a peaceful environment and a variety of homes that meet all their needs, is a good option for
The first Smart Township in Bangalore is located at Tata Carnatica in Devanahalli. It is a unique integrated enclave that was created and master-planned to offer a relaxed and comfortable lifestyle. So, Tata Carnatica provides you with the best of both worlds, whether you want to live here or are just looking for an investment.
Tata Carnatica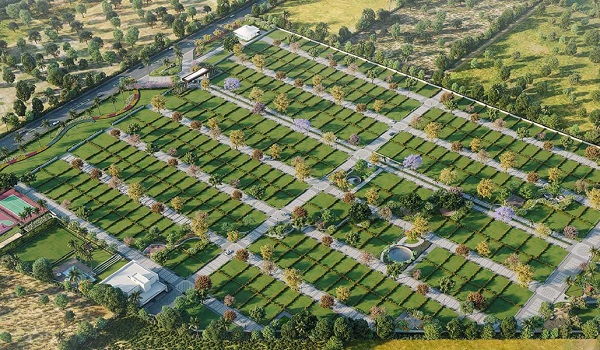 A futuristic township project called Tata Carnatica is located in Devanahalli, North Bangalore. TATA HOUSING is constructing this upcoming project in Devanahalli. It's titled CARNATICA, inspired by Carnatic music on a 140-acre land. Both residential and commercial uses include. In this megacity, the new launch of upscale plots Tata Swaram spans 11.2 acres. In North Bangalore, Devanahalli is the ideal location for investing. It's renowned for its:
Industrial hubs
Connectivity, and
Physical and social infrastructure.
It is where the international airport of Kempegowda is. A variety of real estate options available in this area includes
Close-by mixed-use developments and
Opulent apartments
The most well-known builder with a significant brand value is Tata Housing. The company renowned for its innovation. Also, it meets the changing needs of modern homebuyers. Its portfolio has a wide range of projects with affordable upscale amenities. World-class infrastructure and services add to the planned residential development. A part of Bengaluru, a recently built city, is the Tata Carnatica Project. We'll also make the commercial complex. World-class amenities are available throughout the township. Also, the neighbourhood is set up to promote social and active living.
Tata Carnatica Project Bangalore is a fantastic option for an opulent lifestyle. Here's what you can find in the development:
Luxury villas
Apartments
Plots, a commercial complex, and
Other structures
The location and amenities are ideal for those who prefer to live in a city. In Bangalore's north, there is a mixed-use development called the Tata Carnatica Project. The mega-residential products and commercial properties have top-notch amenities. A wide range of amenities and residential property types will also be available. The developers intend to provide plots in a variety of shapes and sizes. Also, the plot's prices are affordable for people of all income levels. The 140-acre site will have clubhouses, residential and commercial complexes, and undeveloped areas. The mega-development has a central backbone street that runs and connects different places.
Tata One Bangalore Luxury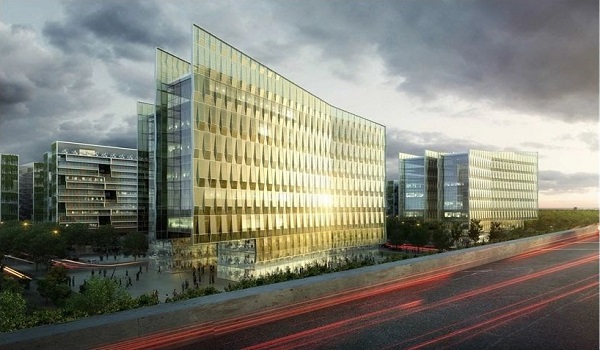 In Devanahalli, North Bangalore, Tata Housing is building the enormous township project known as Tata One Bangalore Luxury on a 140-acre land tract. This prestigious project has various housing options, including villas, plots, and flats, as well as hospitals, schools, and commercial space for businesses, much like any other township. The project has 12+ luxurious amenities. Tata One Bangalore has a spectacular appearance with 11.2 acres of pre-engineered stories dubbed Tata Swaram in the same neighbourhood. The land sizes range from 1100 to 2200 square feet. This stunning village is around 7 kilometres from BIAL. The project's price is outstanding for city residents and investors looking to buy a home.
We may enjoy this area's brilliance because it is home to numerous existing and proposed IT and other industries. The BIAL is present, making the Tata One location superior. Because of this, the infrastructure and connectivity are equal.
Tata Swaram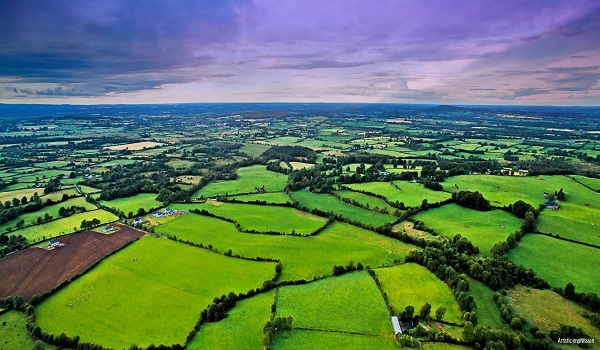 Tata Swaram is a plotted development with 11.2 acres of pre-engineered plots. It is an upcoming development within the Tata Carnatica township, a 140 acres widespread.
The inspiration for the classic name Tata Swaram is from Carnatic music. There are plenty of world-class amenities like a Badminton Court, Outdoor Swimming Pool, Party Hall, convenience store, Indoor Gym. Tata Swaram is at Shettigere Road, Devanahalli. The BIAL is just 7kms from the locality.
Tata Housing Blogs