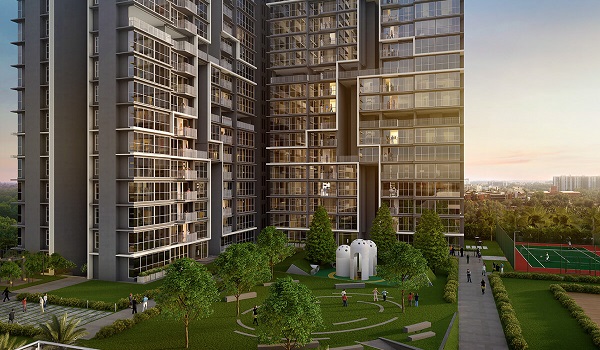 Purchasing a home requires a significant financial outlay. As a result, when you buy a property, a little planning and effort can help you save a lot of money.
Home loan tax savings-
A house loan offers tax benefits, so you might choose one when purchasing a property. Apart from the principal amount of a mortgage, interest payments are tax deductible.
Choose a bank with low-interest rates-
Today, with practically every bank offering competitive rates and attractive incentives, obtaining a home loan has grown easier. But it's crucial to research and pick the bank with the lowest interest rate. Many banks reportedly provide lower interest rates for female borrowers. The range for this is 0.01% to 0.15%. Although this may seem like a small percentage, home loan terms are typically 15 to 25 years, so even minor variances can result in significant savings. For instance, a difference of 0.05% over 15 years on loan for Rs. 50 lakh can result in savings of about Rs. 27,000.
Avail of the benefits under the Pradhan Minister Awas Yojana (PMAY)-
The Pradhan Mantri Awas Yojana (PMAY) was established to assist people in obtaining homes at discounted prices. The PMAY is a terrific option for first-time home purchasers to save money, provided they follow the requirements set forth by the government. First-time homebuyers can receive interest subsidy benefits of up to Rs 2.67 lakhs on the mortgage under the PMAY Credit-Linked Subsidy Scheme (CLSS) for purchasing affordable homes. Therefore, the CLSS perks can help you save a lot of money if you wish to purchase your first house.
Think before buying a home loan insurance from the lender-
Always keep in mind that you do not need insurance coverage at the same time as choosing a home loan through a bank. It is not required by the legislation, the RBI, or the IRDAI. A person cannot be coerced into purchasing insurance; instead, insurance purchases are always made at the buyer's sole decision. Any insurance firm can be used to obtain insurance at a later time, according to Rahul Grover, CEO of SECCPL. A home loan insurance policy included with your mortgage often has a single premium, and if you decide to change lenders, you won't be able to move your insurance.
Beware of the spread on your home loan interest-
The difference between bank to bank and frequently between several programs provided by the same bank. Unless otherwise specified in the agreement, the spread is significant because, unlike the volatile interest, which will fluctuate periodically to reflect changes in repo rates and market conditions, it often stays the same throughout the loan's lifetime. Therefore, borrowers should choose the lender with the smallest spread since market forces and governmental regulations will eventually bring interest rates to parity. The space, though, would not change.
Negotiate with the builder or property seller-
Never take a realtor's or a developer's initial offer. Always ask about alternate options, the best prices, the furniture, and other available facilities. Remember, though, that the number you provide should be accurate. Otherwise, you risk having the property elude your grasp.
Explore under-construction properties-
Having a house ready for you to move into may sound alluring, but these homes are more expensive. If you have the financial means to wait, it will be more advantageous financially to purchase a property being built or that needs finishing touches. Make sure the developer is registered with RERA and has a good track record before making an offer on a home that is still being built. Select properties preferably in developments where the developer has purchased title insurance.
Tata Carnatica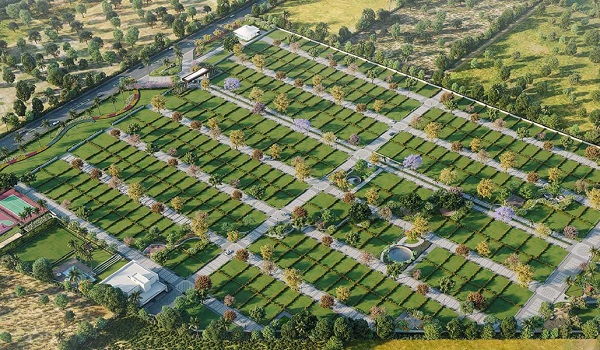 Tata Carnatica at Devanahalli is Bangalore's first Smart Township. Spread across 150 acres, it is a one-of-a-kind premium Enclave. The plotted development is designed and master-planned to provide a peaceful and comfortable lifestyle away from the hustle and bustle of the fastly moving city. So, whether you want to live here or are just looking for an investment, TATA CARNATICA offers you the best of everything.
Tata One Bangalore Luxury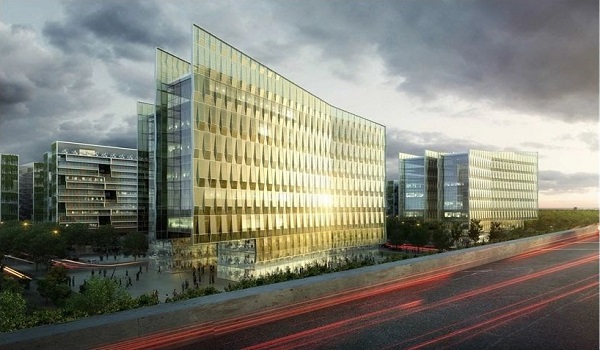 Tata One Bangalore Luxury is a vast township project with 140 acres of land parcel by Tata Housing at Devanahalli, North Bangalore. As with any other township, this eminent project also has various housing segments like villas, plots and apartments, hospitals, schools and commercial space for businesses. There are 12+ rich amenities in the project. Tata One Bangalore looks stunning, with 11.2 acres of pre-engineered stories called Tata Swaram in the same community. The plot size ranges between 1100sqft to 2200sqft. This beautiful luxurious township is just 7kms from BIAL. The project's price is also fantastic for home buyers and investors in the city.
The Tata One location is superior as the BIAL is present. Due to this, the connectivity and infrastructure are at par. We can relish the excellence of this area as there are many current and proposed IT and other industries present in the area
Tata Swaram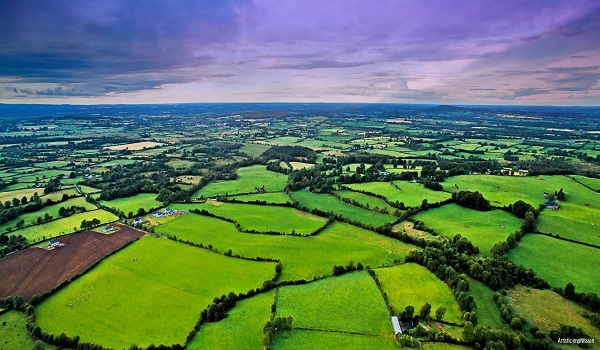 Tata Swaram is a plotted development with 11.2 acres of pre-engineered plots. It is an upcoming development within the Tata Carnatica township, a 140 acres widespread.
The inspiration for the classic name Tata Swaram is from Carnatic music. There are plenty of world-class amenities like a Badminton Court, Outdoor Swimming Pool, Party Hall, convenience store, Indoor Gym. Tata Swaram is at Shettigere Road, Devanahalli. The BIAL is just 7kms from the locality.
Tata New Haven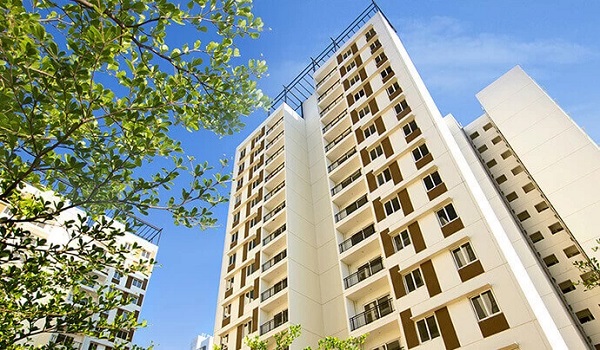 Yes, the project is fascinating with large 25 acres and 2 and 3 BHK lavish units. There are great amenities such as an entrance gateway, badminton court and ten other charming facilities.
It is a phenomenal project Off Tumkur Road.
It is a great deal if you target the best properties in this region. Tata New Haven has many favourable sizes and configurations such as 708sqft, 814sqft, 950sqft,966sqft, 1163sqft, 1215sqft,1442sqft and 1736sqft. The Tata New Haven's rentals are also appealing as the area is close to many industrial places like Peenya. The pricing of the project is pretty affordable.
Tata Riva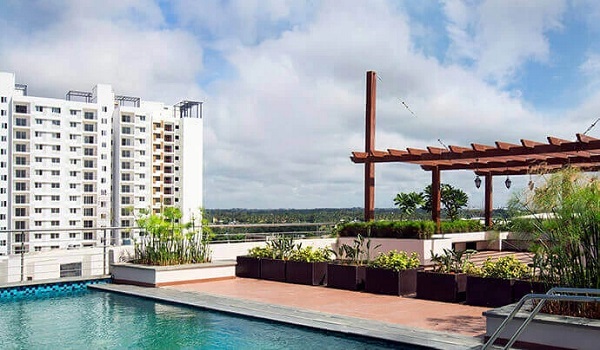 It is yet another fascinating project of Tata Housing off Tumkur Road, Bangalore. It is a retirement home segment that the developer has designed to bring all like-minded people. Tata Housing has crafted this exquisite project to offer new-age living to retired clients. Tata Riva provides an active and independent lifestyle with utmost care and hospitality.
There are 15+ rich amenities in the Tata Riva project. We can avail of the best essential services like 24*7 healthcare support, age-friendly gymnasium, well-equipped library, yoga room, pharmacy, massage room, pool. The project is favourable with 1,2, and 3 BHK homes of different sizes such as 542sqft, 808sqft, 1200sqft. This eminent project is at Neelamangala, West Bangalore. It is the best luxury retirement home in Bangalore with nominal monthly payments.
Tata The Promont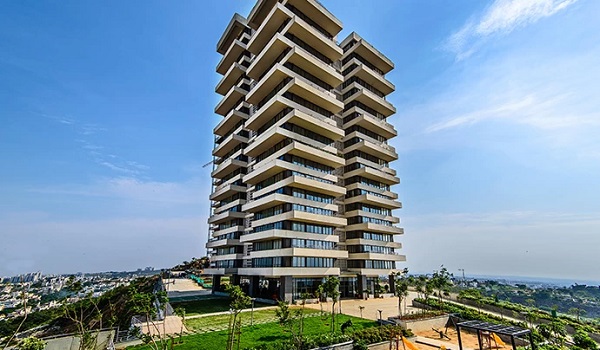 Tata The Promont has posh 3,4 BHK homes with prices ranging from 2.90 crores to penthouses ranging from 7.32 crores. It is a super luxury project located in the vital place of Banashankari, Bangalore. The locality is in the heart of the city. Thus we get all the essential facilities at par, and the connectivity is also pretty impressive. As the project is in a prominent location, the rental returns are great. The Tata Promont has various sizes, such as 1820sqft, 1877sqft, 2376sqft,2378sqft, 2480sqft, 2522sqft on 3 BHK segments. The Promont 4 BHK starts from 2307sqft, 2441sqft, 3024sqft, 3033sqft, 3205sqft. For further project details, we can refer to the brochure attached. The property has many next-generation features like a Business centre, Golf course Simulator, Card room, Squash courts and many more interesting facilities.
Tata Housing Blogs