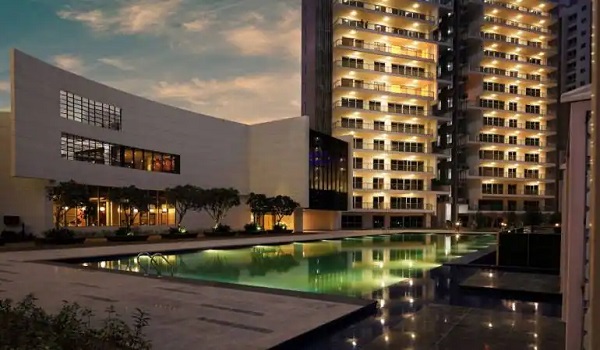 Real estate is a property that comprises of land and improvements, like buildings, fixtures, roads, structures, and utility systems. It generally includes undeveloped property, vacant land, and housing for individuals and families, like single-family homes, apartments, condominiums, townhouses, and other living arrangements. It also consists of commercial properties, such as shopping malls, individual stores, office buildings, parking lots, medical centers, hotels, and industrial facilities used mainly for manufacturing, mechanical production, research and development, construction, transportation, logistics, and warehousing. In a country like India, investments in the real estate segment are growing rapidly as it offer an excellent return on investment (ROI) and tax benefits. In India, the real estate sector is one of the highest employment generators after the agriculture industry. This is due to the escalating demand for residential properties due to rapid urbanization and inflating disposable incomes of people.
Besides, the increasing need for commercial office spaces and the emerging urban and semi-urban lodging trend are other important growth-inducing factors. In addition, the expanding e-commerce sector in the country is propelling the demand for warehousing facilities, which is providing a positive boost to the market. In line with this, with the growing utilization of telecommunication services and the implementation of 5G and data localization norms, there is an increase in the need for data storage facilities. This, in turn, is significantly influencing the demand for resilient data center infrastructure and consequently boosting the market growth. Apart from this, many initiatives undertaken by the Government of India, like investments in innovative smart city projects and tax exemption for interest on home loans, are expected to generate numerous business opportunities for industry investors in the country.
The last two years in India have been among the craziest in real estate history, with the COVID-19 pandemic fastening the recent realty trends. A new time of online property buying, and selling has taken into the air. In recent trends, low stamp duty and interest rates have catalyzed the sector, increased demand, and inspired the confidence of homebuyers. The current volatility in the stock market and the currency benefit of the rupee-dollar exchange rate have made it alluring for NRIs to invest in the realty sector in India. Soon after the COVID vaccination drives began, the real estate industry started to grow in terms of new and improved property launches in response to demands and financial inflation for the industry's benefit. On top of it, excellent returns, good rentals, and improving infrastructure have been the additional vital drivers.
At the same time, consumers too recognized the significance of owning a home, thus, soaring demand. People are looking for more room for themselves. Location, connectivity, and amenities are becoming their critical deciding factors. Apartments located in societies with good health and security facilities are taking precedence. Commercial properties have also enhanced their technology and transformed as per the new standards. Realty experts have seen 2021 as a period of rapid change. Builders have also invested in technology and digital channels to reach consumers. As we move forward into the new financial year, the realty experts read the tea leaves and expected an optimistic 2022 for the real estate sector. The demand will mainly be on the back of the change in consumer behavior. Buying a home is no more a matter of investment preference but a necessity, given the strength that a luxury home is meant to provide in the broader perspective of work-life choices.
This has given a punch to luxury home sales. India is a rapidly growing major economy, and the vast CAPEX employment by the Indian government promises extensive employment generation and the beginning of a fresh consumption cycle. Realty is going to be a key sector to watch out for. The government focuses more on making housing affordable and accessible for everyone. Significant changes in floor space index (FSI) rules made land hoarding unsuitable and finished land trading operations. Likewise, the government's stand for 'Housing for All' catalyzed the demand for affordable homes and, in turn, created much-needed liquidity in the real estate industry. After the launch of RERA in 2016, the realty sector has become more transparent and has strengthened investors' confidence. RERA was a game-changer for the realty industry, as it brought much-needed transparency to the industry. Though some laggings, like the implementation of RERA's directions, remain, realty experts believe it's a step forward in the correct order. The real estate industry has witnessed transformational changes in the past few years at the Centre and State government levels, which has streamlined the whole process. RERA, GST implementation, and streamlining approval processes are significant steps in the right direction and have helped lower associated risks in lending to this industry. Furthermore, state-specific changes, such as moderation of ready reckoner rates, reduction in stamp duty, and other charges, have been an excellent move for the sector.
Tata Carnatica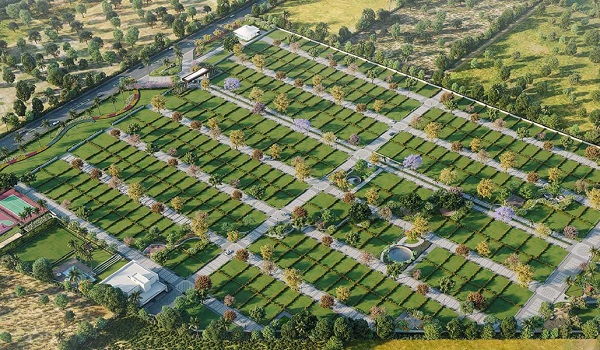 So, if you are looking forward to potentially investing in realty, you can check TATA Housing's new project, i.e., TATA CARNATICA. Tata Carnatica located in Devanahalli in Bangalore, is spread over 140 acres of land to guarantee a life of elegance. The amenities offered at Tata Carnatica Devanahalli are selected with great care. The facilities here would go a long way in ensuring that those residing here do not feel the slightest inconvenience.
Tata One Bangalore Luxury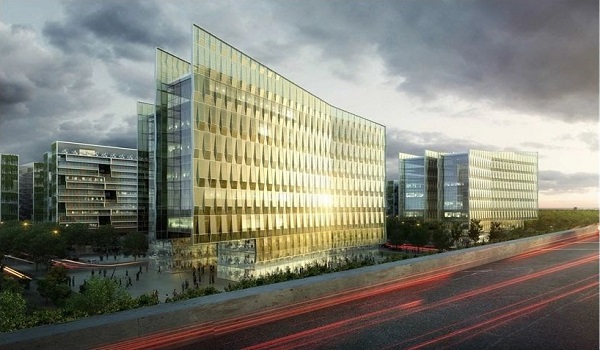 Tata One Bangalore Luxury is a vast township project with 140 acres of land parcel by Tata Housing at Devanahalli, North Bangalore. As with any other township, this eminent project also has various housing segments like villas, plots and apartments, hospitals, schools and commercial space for businesses. There are 12+ rich amenities in the project. Tata One Bangalore looks stunning, with 11.2 acres of pre-engineered stories called Tata Swaram in the same community. The plot size ranges between 1100sqft to 2200sqft. This beautiful luxurious township is just 7kms from BIAL. The project's price is also fantastic for home buyers and investors in the city.
The Tata One location is superior as the BIAL is present. Due to this, the connectivity and infrastructure are at par. We can relish the excellence of this area as there are many current and proposed IT and other industries present in the area
Tata Swaram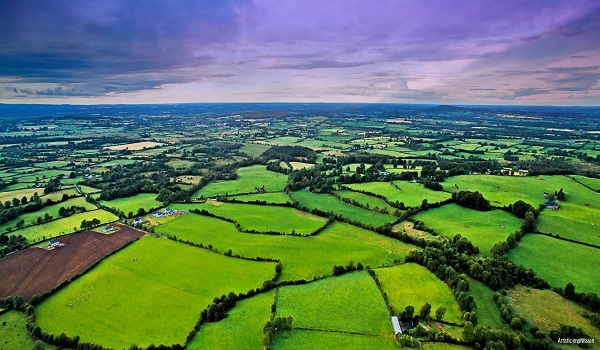 Tata Swaram is a plotted development with 11.2 acres of pre-engineered plots. It is an upcoming development within the Tata Carnatica township, a 140 acres widespread.
The inspiration for the classic name Tata Swaram is from Carnatic music. There are plenty of world-class amenities like a Badminton Court, Outdoor Swimming Pool, Party Hall, convenience store, Indoor Gym. Tata Swaram is at Shettigere Road, Devanahalli. The BIAL is just 7kms from the locality.
Tata New Haven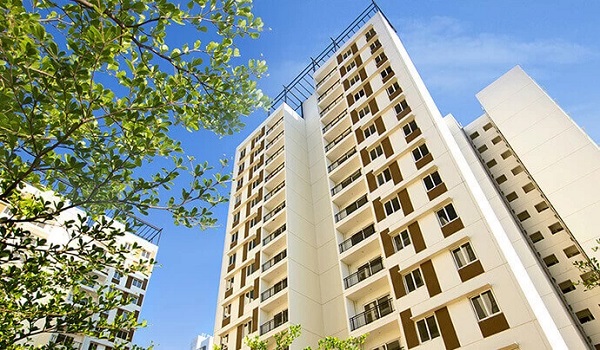 Yes, the project is fascinating with large 25 acres and 2 and 3 BHK lavish units. There are great amenities such as an entrance gateway, badminton court and ten other charming facilities.
It is a phenomenal project Off Tumkur Road.
It is a great deal if you target the best properties in this region. Tata New Haven has many favourable sizes and configurations such as 708sqft, 814sqft, 950sqft,966sqft, 1163sqft, 1215sqft,1442sqft and 1736sqft. The Tata New Haven's rentals are also appealing as the area is close to many industrial places like Peenya. The pricing of the project is pretty affordable.
Tata Riva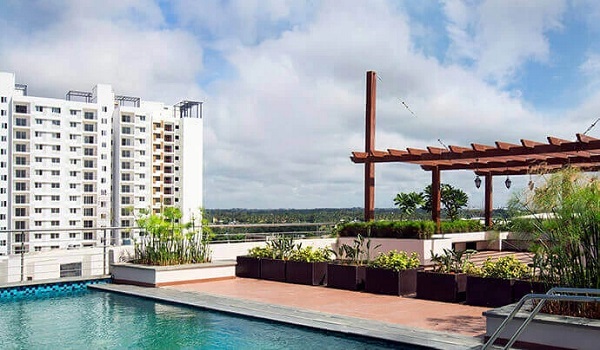 It is yet another fascinating project of Tata Housing off Tumkur Road, Bangalore. It is a retirement home segment that the developer has designed to bring all like-minded people. Tata Housing has crafted this exquisite project to offer new-age living to retired clients. Tata Riva provides an active and independent lifestyle with utmost care and hospitality.
There are 15+ rich amenities in the Tata Riva project. We can avail of the best essential services like 24*7 healthcare support, age-friendly gymnasium, well-equipped library, yoga room, pharmacy, massage room, pool. The project is favourable with 1,2, and 3 BHK homes of different sizes such as 542sqft, 808sqft, 1200sqft. This eminent project is at Neelamangala, West Bangalore. It is the best luxury retirement home in Bangalore with nominal monthly payments.
Tata The Promont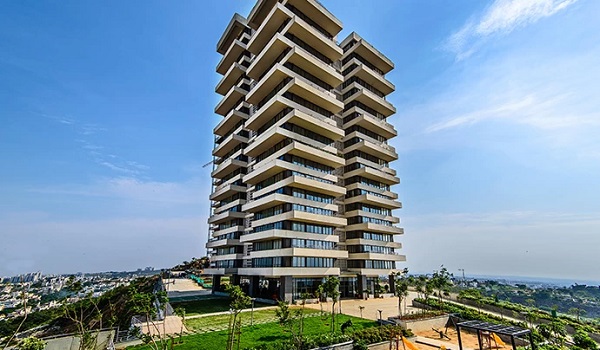 Tata The Promont has posh 3,4 BHK homes with prices ranging from 2.90 crores to penthouses ranging from 7.32 crores. It is a super luxury project located in the vital place of Banashankari, Bangalore. The locality is in the heart of the city. Thus we get all the essential facilities at par, and the connectivity is also pretty impressive. As the project is in a prominent location, the rental returns are great. The Tata Promont has various sizes, such as 1820sqft, 1877sqft, 2376sqft,2378sqft, 2480sqft, 2522sqft on 3 BHK segments. The Promont 4 BHK starts from 2307sqft, 2441sqft, 3024sqft, 3033sqft, 3205sqft. For further project details, we can refer to the brochure attached. The property has many next-generation features like a Business centre, Golf course Simulator, Card room, Squash courts and many more interesting facilities.
Tata Housing Blogs