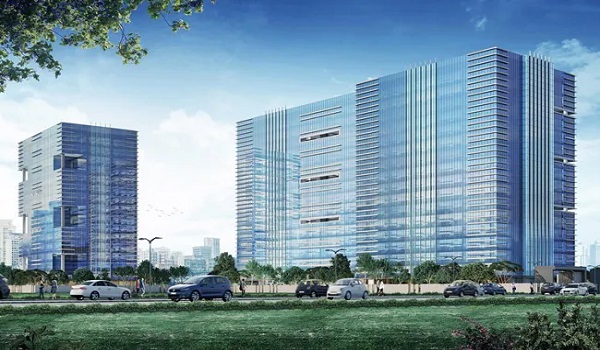 Bangalore has witnessed progressive transformation over the past few years and promises a holistic living experience today. The city has numerous prominent localities, which assure a comfortable yet luxurious stay. Devanahalli is one of the well-known localities of Bangalore, which boasts of mega development and is one of the potential localities to invest in northeast Bangalore.
Devanahalli is today a potential real estate destination for aspiring urban home buyers and investors close to the beautiful Nandi Hills. The real estate sector has been witnessing a boom in Devanahalli with many upcoming properties. Today they offer splendid living spaces and properties with world-class amenities. Devanahalli will be your obvious choice to live in due to several reasons:
Devanahalli shares excellent connectivity to other parts of Bangalore, mainly via NH 44 and NH 648. The neighborhood also seamlessly connects to essential areas of Bangalore through the six-lane Bellary Road, which allows great comfort in traveling to places like Yelahanka and Hebbal. In addition, the Kempegowda International airport is close to Devanahalli, while the railway station and bus stand are also within easy reach.
Metro rail today ensures the safety and convenience of traveling. The metro rail connectivity to Devanahalli will add to the ultimate comfort of traveling to any part of the city. The Namma Metro connectivity to Devanahalli will be completed by 2022, making it one of the best destinations to live in.
Devanahalli today boasts of grand social and physical development, which has triggered the growth of residential properties. The locality has famous educational institutions, markets, hospitals, shopping malls, restaurants, banks, and many more, which promises a pleasant living experience.
Devanahalli is a prominent employment zone with numerous IT parks and corporate setups in the locality. There are well-known IT parks, tech parks, SEZs, and other upcoming companies, making it an ideal locality for professionals. A KIADB industrial area, an Aerospace Park, a Science Park, and Financial City are upcoming, making it a promising locality.
Devanahalli witnesses rapid transformation, and consequently, the realty sector has been developing and delivering spectacular residential properties featuring premium amenities. The locality includes 1 to 4 BHK apartments, villas, and plots. The properties are alluring, featuring outstanding construction, modern designs, and exquisite interiors, pure bliss to reside in.
Thus, with all its amenities and facilities, Devanahalli is one of the most apt places to live in. One can be rest assured that the locality promises a luxurious and comfortable living experience, and the property will be an asset for life.
Tata Carnatica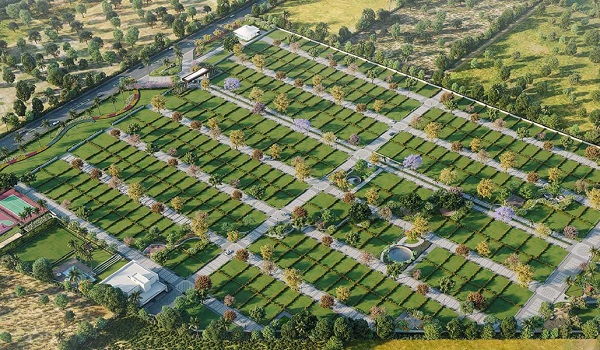 Tata Carnatica is a futuristic Township Mixed Development project owned by TATA HOUSING in Devanahalli, North Bangalore. CARNATICA includes plots, apartments, and business spaces across 150 acres. The name is persuaded by Carnatic music, and the Project is named carnatica. This Project's area of 100 acres is embarked for residential development, with 50 acres assigned for a commercial product. The builder of this great Project, Tata Housing, is one of India's most trusted and relied on names in real estate. This reputed builder has a well-deserved and well-earned reputation for developing sophisticated and modern development projects set in perfect and ideal locations. Located within the peaceful and still settings of Devanahalli, the Project is easily accessible from the city and all its modern conveniences.
This excellent Project is the hottest residential destination in Bangalore city today, and the demand for property here is skyrocketing. The property development- "Swaram," will be located around 14 acres, and luxurious apartments will be set up around 85 acres. Devanahalli Located around 40 kilometers to the northeast of Bangalore, Devanahalli is an established and rapidly growing employment hub of the city. The neighborhood was a calm, peaceful, relatively settled area with its inhabitants mainly engaged in pastoral pursuits until today. The establishment of the International Airport near the town initially surged the overall development of the locality.
Tata One Bangalore Luxury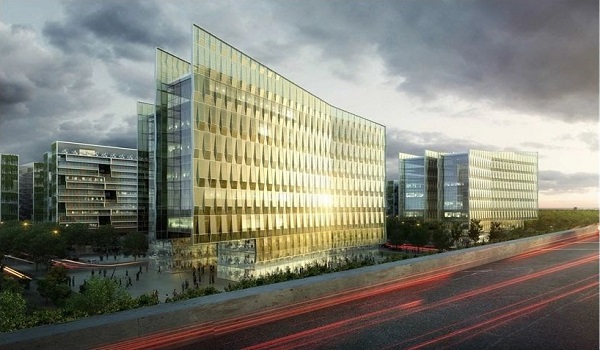 Tata One Bangalore Luxury is a vast township project with 140 acres of land parcel by Tata Housing at Devanahalli, North Bangalore. As with any other township, this eminent project also has various housing segments like villas, plots and apartments, hospitals, schools and commercial space for businesses. There are 12+ rich amenities in the project. Tata One Bangalore looks stunning, with 11.2 acres of pre-engineered stories called Tata Swaram in the same community. The plot size ranges between 1100sqft to 2200sqft. This beautiful luxurious township is just 7kms from BIAL. The project's price is also fantastic for home buyers and investors in the city.
The Tata One location is superior as the BIAL is present. Due to this, the connectivity and infrastructure are at par. We can relish the excellence of this area as there are many current and proposed IT and other industries present in the area
Tata Swaram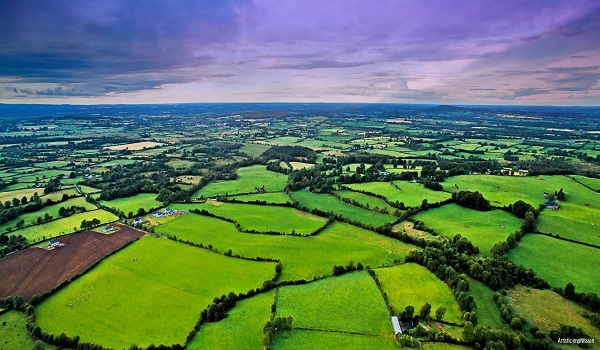 Tata Swaram is a plotted development with 11.2 acres of pre-engineered plots. It is an upcoming development within the Tata Carnatica township, a 140 acres widespread.
The inspiration for the classic name Tata Swaram is from Carnatic music. There are plenty of world-class amenities like a Badminton Court, Outdoor Swimming Pool, Party Hall, convenience store, Indoor Gym. Tata Swaram is at Shettigere Road, Devanahalli. The BIAL is just 7kms from the locality.
Tata Housing Blogs