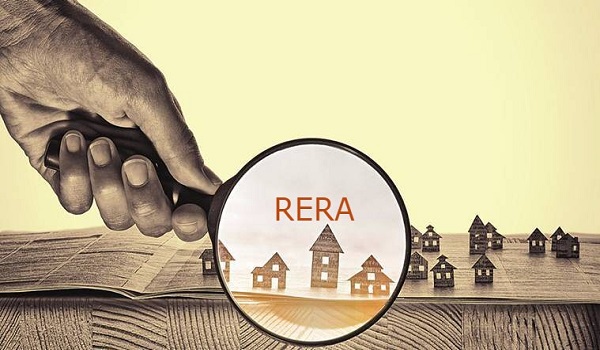 The RERA Act was sanctioned in 2016 by the Indian government to control India's real estate sector, protect homebuyers' interests, and motivate developers to offer more professional and timely services to their customers. The central and state government of India are required under the RERA to notify their own rules within six months, based on the model rules founded under the main Act. This has posed a very significant positive effect on India's real estate market, benefiting both developers and buyers. RERA was passed to regulate the real estate sector of India and address issues that homebuyers have to face while buying a property. A home buyer is entitled to several RERA benefits, some of which include:
All RERA-registered developers offer a standard and model sales agreement to homebuyers.
A builder not registered with RERA will not be able to advertise their commercial and residential projects.
Any grievances are quickly resolved under RERA.
Homebuyers can hold the builders accountable throughout the building and advertising process.
A homebuyer will be reimbursed if the developer fails to complete the project within the promised timeframe.
Knowing that all real estate companies must now enroll under RERA, that they'll be held liable for any delays, and that any problem will be resolved quickly gives homebuyers confidence to invest in a RERA-registered property. Homebuyers can also rest assured that the parcel will be delivered in the promised time frame. This means they don't waste their money by staying in a rented place longer than thought simply because the property isn't ready to move when they expected it to be. RERA has undoubtedly revolutionized the real estate sector by simplifying rules for real estate companies. The Act has made realty projects more alluring to customers by holding developers accountable, resulting in growth in project sales for the real estate sector. Because homebuyers are no longer afraid of delays or fraud when buying a home, RERA has helped builders increase sales while ensuring buyers' desires are protected at all times.
In reality, builders are now projected to perform within the regulatory body's strict framework, i.e., RERA, insignificant supply will also reduce since many risks are combined with multiple projects simultaneously. Naturally, builders will be focused on launching projects that are likely to be completed within the agreed period per the consumer agreement, defaulting which severe repercussions will be imposed on the builder. The Real Estate Act clearly mentions that during the property registration process, the builder must state the time of the project's completion and that if the builder fails to fulfill so, strict actions will be taken against them, such as hefty interest and penalties.
Regarding the impact of RERA on buyers and the hampered possession of the property, one can safely say that the Act has been very buyer centric. Besides, the RERA has protected homebuyers' interests by allowing them to pay regard to the buildings, infrastructure, and properties from start to end. With the passing of the RERA, one can say that the real estate system has become more transparent as development efficiency has improved for the better. Builders are now focusing on following the Real Estate Act's guidelines, emerging in a regulated real estate industry and reliable and guarded buyer surroundings.
Tata Carnatica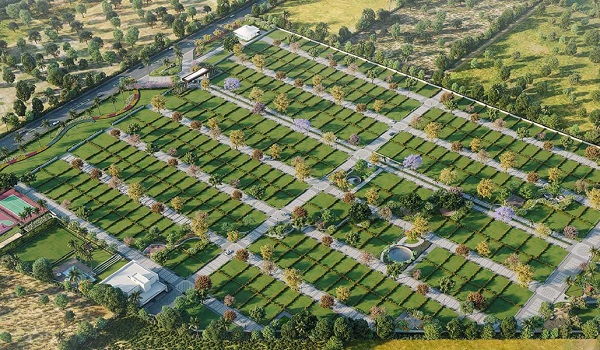 Tata Carnatica at Devanahalli is Bangalore's first Smart Township. Spread across 150 acres, it is a one-of-a-kind premium Enclave. The plotted development is designed and master-planned to provide a peaceful and comfortable lifestyle away from the hustle and bustle of the fastly moving city. So, whether you want to live here or are just looking for an investment, TATA CARNATICA offers you the best of everything.
Tata One Bangalore Luxury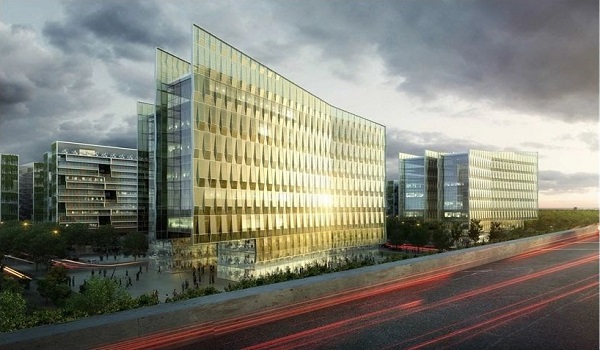 Tata One Bangalore Luxury is a vast township project with 140 acres of land parcel by Tata Housing at Devanahalli, North Bangalore. As with any other township, this eminent project also has various housing segments like villas, plots and apartments, hospitals, schools and commercial space for businesses. There are 12+ rich amenities in the project. Tata One Bangalore looks stunning, with 11.2 acres of pre-engineered stories called Tata Swaram in the same community. The plot size ranges between 1100sqft to 2200sqft. This beautiful luxurious township is just 7kms from BIAL. The project's price is also fantastic for home buyers and investors in the city.
The Tata One location is superior as the BIAL is present. Due to this, the connectivity and infrastructure are at par. We can relish the excellence of this area as there are many current and proposed IT and other industries present in the area
Tata Swaram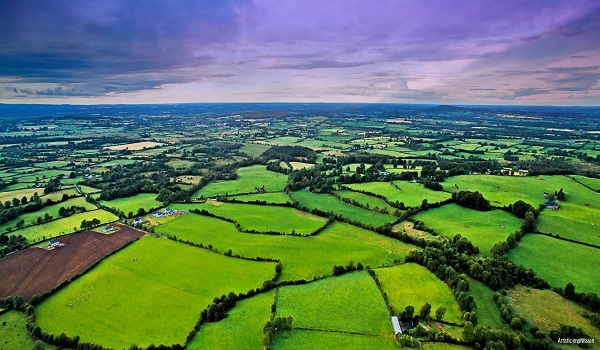 Tata Swaram is a plotted development with 11.2 acres of pre-engineered plots. It is an upcoming development within the Tata Carnatica township, a 140 acres widespread.
The inspiration for the classic name Tata Swaram is from Carnatic music. There are plenty of world-class amenities like a Badminton Court, Outdoor Swimming Pool, Party Hall, convenience store, Indoor Gym. Tata Swaram is at Shettigere Road, Devanahalli. The BIAL is just 7kms from the locality.
Tata New Haven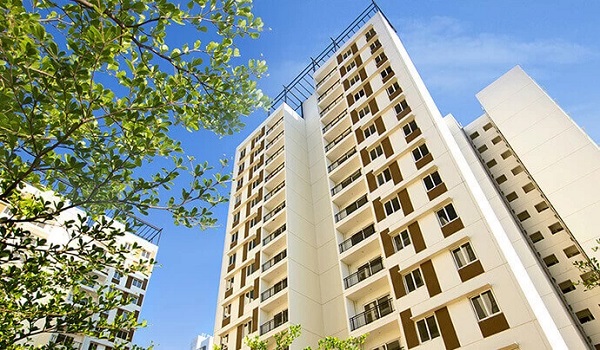 Yes, the project is fascinating with large 25 acres and 2 and 3 BHK lavish units. There are great amenities such as an entrance gateway, badminton court and ten other charming facilities.
It is a phenomenal project Off Tumkur Road.
It is a great deal if you target the best properties in this region. Tata New Haven has many favourable sizes and configurations such as 708sqft, 814sqft, 950sqft,966sqft, 1163sqft, 1215sqft,1442sqft and 1736sqft. The Tata New Haven's rentals are also appealing as the area is close to many industrial places like Peenya. The pricing of the project is pretty affordable.
Tata Riva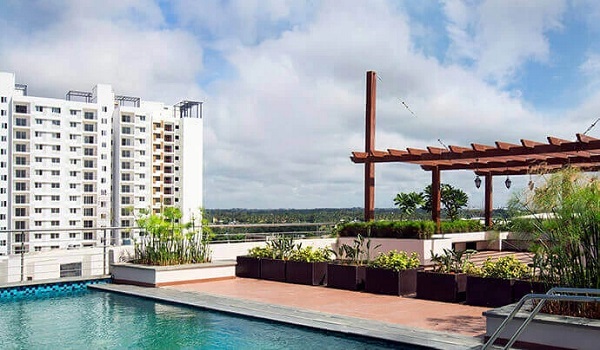 It is yet another fascinating project of Tata Housing off Tumkur Road, Bangalore. It is a retirement home segment that the developer has designed to bring all like-minded people. Tata Housing has crafted this exquisite project to offer new-age living to retired clients. Tata Riva provides an active and independent lifestyle with utmost care and hospitality.
There are 15+ rich amenities in the Tata Riva project. We can avail of the best essential services like 24*7 healthcare support, age-friendly gymnasium, well-equipped library, yoga room, pharmacy, massage room, pool. The project is favourable with 1,2, and 3 BHK homes of different sizes such as 542sqft, 808sqft, 1200sqft. This eminent project is at Neelamangala, West Bangalore. It is the best luxury retirement home in Bangalore with nominal monthly payments.
Tata The Promont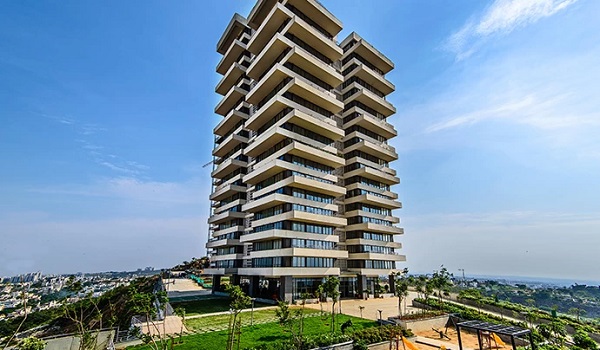 Tata The Promont has posh 3,4 BHK homes with prices ranging from 2.90 crores to penthouses ranging from 7.32 crores. It is a super luxury project located in the vital place of Banashankari, Bangalore. The locality is in the heart of the city. Thus we get all the essential facilities at par, and the connectivity is also pretty impressive. As the project is in a prominent location, the rental returns are great. The Tata Promont has various sizes, such as 1820sqft, 1877sqft, 2376sqft,2378sqft, 2480sqft, 2522sqft on 3 BHK segments. The Promont 4 BHK starts from 2307sqft, 2441sqft, 3024sqft, 3033sqft, 3205sqft. For further project details, we can refer to the brochure attached. The property has many next-generation features like a Business centre, Golf course Simulator, Card room, Squash courts and many more interesting facilities.
Tata Housing Blogs