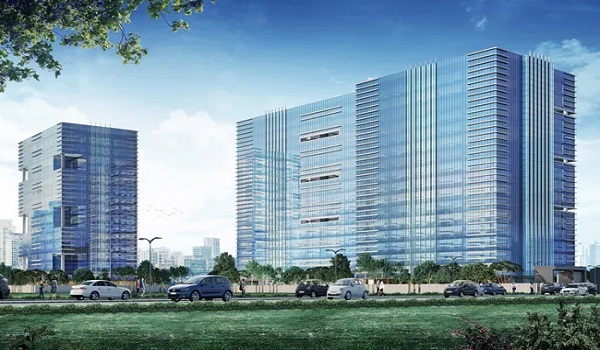 The real estate industry is a highly lucrative business sector today. Whether in infra, commercial or residential segments, the demand for real estate is very high. There are many real estate players who are not just limited to local zones but pan India and international levels in this industry. They continue to innovate and design very modern and hi-tech projects, and most of these are the best amongst the best. Many international realtors have also set up their offices in India, competing with the local players to deliver quality projects.
Tata Realty or TATA Housing Development Company Limited (CIN: U45300MH1942PLC003573) is one of the top real estate developers steadily expanding across India. Tata Realty is the real estate arm of the famed global entity Tata Group. The group was formed by Jamsetji Tata in 1868, with its headquarters in India, with ten verticals spread across thirty companies. The group firmly adheres to its mission - 'To improve the quality of life of the communities we serve globally, through long-term stakeholder value creation based on Leadership with Trust'. The group has its offices in over 100 countries covering six continents.
Tata Housing came into existence in 1984. It is a closely held public limited company and is a subsidiary of Tata Sons Private Limited, which strongly holds on to the values of the Tata Group. Tata Sons Private Limited holds 99.96% of the company's equity share capital. A wholly-owned subsidiary of Tata Housing Development Company Limited, Tata Value Homes Limited (CIN: U45400MH2009PLC195605), was set up on September 8, 2009. With the real estate sector booming, Tata Housing has become one of India's rapidly growing real estate firms since 2006. The core business of Tata Realty is housing, commercial and retail property development. Land identification and acquisition, project planning, designing, marketing and sales, project execution, property services and estate management are some of the varied realty aspects the company also has expertise in.
The main aim of Tata Realty is to develop real estate business that brings in superb property development abilities, ensuring financial outputs optimisation. As a realty firm, the company's goal is "to delight customers by providing quality life spaces through continuous innovations". Tata Housing is well known for its quality framework, maintaining transparency and honesty in its business practices while carefully taking care of property maintenance. The company has an association with top global architects and design consultants. Tata Housing is the first company to introduce corporates venturing into property development in India. Every Tata Realty project translates into landmark ones as they are relentlessly built with high-quality specs.
Tata Housing caters to all segments of consumers. They have a wide range of homes, from affordable to luxury dwellings, starting from Rs. 15 lakhs to Rs. 14 crores. The company has over 70 mn. sq. ft. of a diverse portfolio under different development stages.
Tata pioneered the low-cost housing concept under the Tata Value Homes Private Limited banner in 2010 to cater to the low and medium income segments with affordable aspirational housing. Tata Value Homes continues to develop milestone integrated and sustainable township projects across many cities in India.
Tata Realty also develops certified green buildings as an initiative for environmental causes, thereby saving energy for the country. The first green real estate project under this initiative is Xylem, Bangalore's first LEED gold-rated green building. Another development, Prive in Lonavala, is pre-certified platinum rated, while Indian Green Building Council (IGBC) certifies Aquila Heights and Raisina Residency with gold-certified green projects.
Tata Realty has its firm hold in Mumbai, Lonavala, Vadgaon (near Talegaon), Pune, Ahmedabad, Goa, Gurgaon, Chandigarh, Bengaluru, Chennai, Kolkata and Bhubaneswar with more than 700 employees. The firm now intends to expand across other parts of India in tier-I and tier-II cities. With its expansion spree, it has also started venturing into the international markets. It is already present in the Maldives and intends to explore and establish its presence in other South Asian countries.
Numerous domestic and international awards and recognitions galore Tata Realty for its extraordinary projects and persistent contribution to the real estate sector.
Tata Carnatica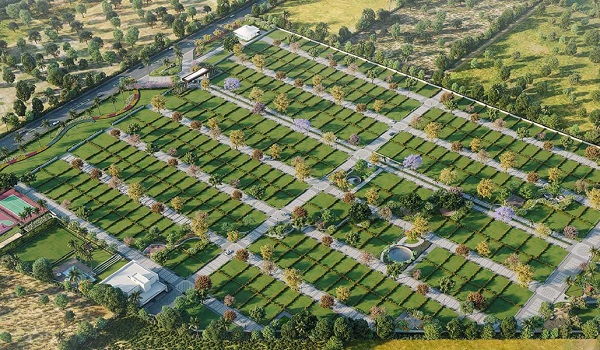 Tata Carnatica is a beautiful project which is involved in creating the most delicate infrastructure and endeavours to build best homes. TATA Housing always aim to develop innovative projects of the superior quality standards delivered from the hands of designers and architecturers. The developer has successfully shown their excellence by completing various tasks on time, using high-quality materials while meeting the most stringent specifications and housing standards. As real estate apartment prices are surging, it is important to know where to invest your money. If you have been living in Bangalore since a very long time or are planning to stay, put even as just an investment, this is the perfect city to buy an apartment. So, if you have decided about investing in real estate, then TATA Carnatica is the ideal project. The bangalore is expanding in all directions, and the outskirts of city have now developed much beyond imagination.
Tata New Haven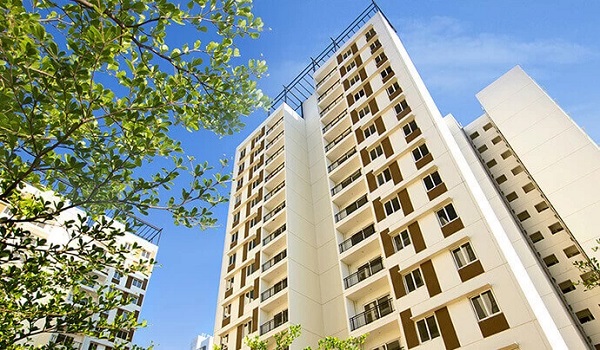 Yes, the project is fascinating with large 25 acres and 2 and 3 BHK lavish units. There are great amenities such as an entrance gateway, badminton court and ten other charming facilities.
It is a phenomenal project Off Tumkur Road.
It is a great deal if you target the best properties in this region. Tata New Haven has many favourable sizes and configurations such as 708sqft, 814sqft, 950sqft,966sqft, 1163sqft, 1215sqft,1442sqft and 1736sqft. The Tata New Haven's rentals are also appealing as the area is close to many industrial places like Peenya. The pricing of the project is pretty affordable.
Tata One Bangalore Luxury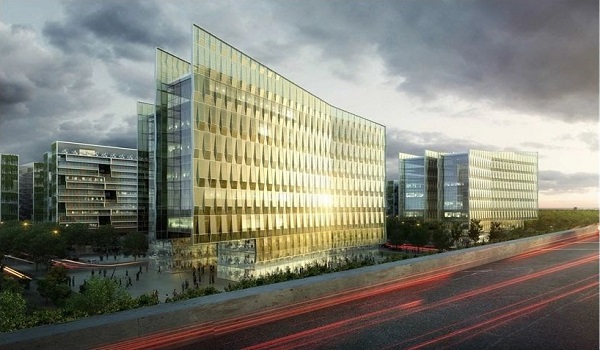 Tata One Bangalore Luxury is a vast township project with 140 acres of land parcel by Tata Housing at Devanahalli, North Bangalore. As with any other township, this eminent project also has various housing segments like villas, plots and apartments, hospitals, schools and commercial space for businesses. There are 12+ rich amenities in the project. Tata One Bangalore looks stunning, with 11.2 acres of pre-engineered stories called Tata Swaram in the same community. The plot size ranges between 1100sqft to 2200sqft. This beautiful luxurious township is just 7kms from BIAL. The project's price is also fantastic for home buyers and investors in the city.
The Tata One location is superior as the BIAL is present. Due to this, the connectivity and infrastructure are at par. We can relish the excellence of this area as there are many current and proposed IT and other industries present in the area.
Tata Riva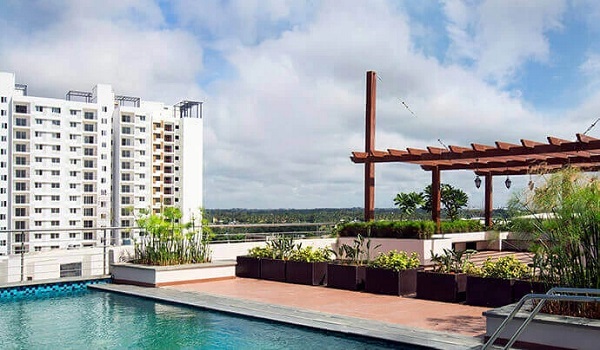 It is yet another fascinating project of Tata Housing off Tumkur Road, Bangalore. It is a retirement home segment that the developer has designed to bring all like-minded people. Tata Housing has crafted this exquisite project to offer new-age living to retired clients. Tata Riva provides an active and independent lifestyle with utmost care and hospitality.
There are 15+ rich amenities in the Tata Riva project. We can avail of the best essential services like 24*7 healthcare support, age-friendly gymnasium, well-equipped library, yoga room, pharmacy, massage room, pool. The project is favourable with 1,2, and 3 BHK homes of different sizes such as 542sqft, 808sqft, 1200sqft. This eminent project is at Neelamangala, West Bangalore. It is the best luxury retirement home in Bangalore with nominal monthly payments.
Tata The Promont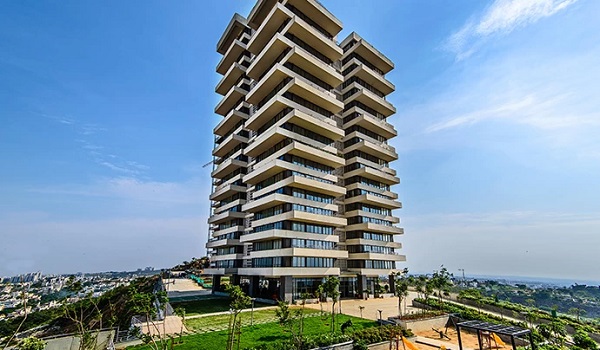 Tata The Promont has posh 3,4 BHK homes with prices ranging from 2.90 crores to penthouses ranging from 7.32 crores. It is a super luxury project located in the vital place of Banashankari, Bangalore. The locality is in the heart of the city. Thus we get all the essential facilities at par, and the connectivity is also pretty impressive. As the project is in a prominent location, the rental returns are great. The Tata Promont has various sizes, such as 1820sqft, 1877sqft, 2376sqft,2378sqft, 2480sqft, 2522sqft on 3 BHK segments. The Promont 4 BHK starts from 2307sqft, 2441sqft, 3024sqft, 3033sqft, 3205sqft. For further project details, we can refer to the brochure attached. The property has many next-generation features like a Business centre, Golf course Simulator, Card room, Squash courts and many more interesting facilities.
Tata Swaram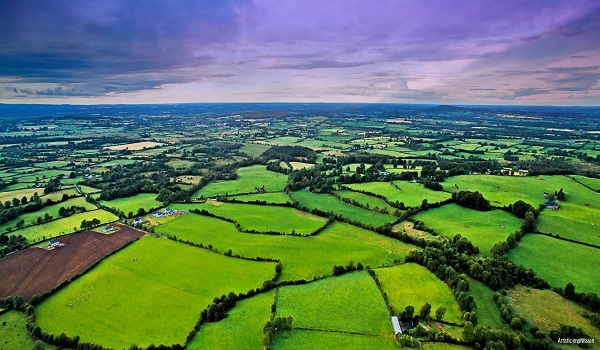 Tata Swaram is a plotted development with 11.2 acres of pre-engineered plots. It is an upcoming development within the Tata Carnatica township, a 140 acres widespread.
The inspiration for the classic name Tata Swaram is from Carnatic music. There are plenty of world-class amenities like a Badminton Court, Outdoor Swimming Pool, Party Hall, convenience store, Indoor Gym. Tata Swaram is at Shettigere Road, Devanahalli. The BIAL is just 7kms from the locality.
Tata Housing Blogs