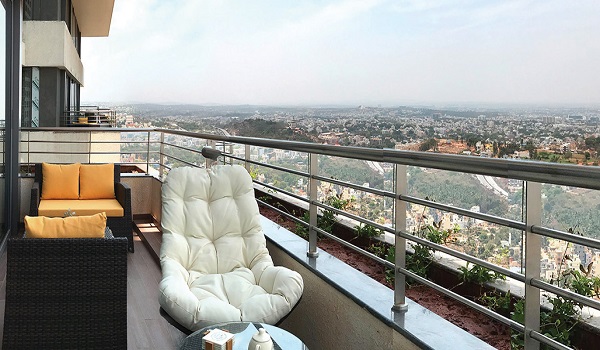 Devanahalli is one of the most swiftly developing areas in the north-eastern part of Bengaluru. It is an expanding and well-organized locality where the Bangalore airport is located. Devanahalli has more than hundreds of residential projects. The area is situated near the BIAL IT Investment Region of Bengaluru, which was proposed in 2010. The Devanahalli real estate current trend is experiencing exponential growth because of the presence of the Bengaluru airport and easy connectivity to several companies. The demand has increased for flats in Devanahalli. It is located approximately 40 kilometers away from Bangalore and has a rich history. The area has been transforming rapidly since the multi-billion-dollar Business Park with two IT parks started being developed on 400 acres next to the airport. It is also the birthplace of the Tipu Sultan and is home to many tourist attractions, including the Devanahalli Fort. Buyers looking for flats and apartments in Devanahalli have various options at decent price points. There are many renowned builders in Devanahalli, consisting of Tata Carnatica, Ambika, Puravankara, Prestige, Enrich, Sekhar, Brigade, Salarpuria, Elite, and many others. Some of the best projects in Devanahalli are priced quite competitively compared to nearby Devanahalli localities like Tata Carnatica and others. The area stands out for its lower prices and, most importantly, the upcoming commercial developments shortly. There are many connectivity options to nearby Devanahalli localities. Kempegowda International Airport is located around 5 kilometers south of Devanahalli via the NH 7. The BMTC bus network connects Devanahalli to several other parts of the city.
The people dwelling in Devanahalli have access to modern social amenities. There are many renowned schools in Devanahalli, such as the Oxford English School, Sterling English School, Akash International School, and The School of Ancient Wisdom. It also has good hospitals, including the Columbia Asia Hospital, Akash Hospital, and Regal Hospital. There are many malls in Devanahalli for people's entertainment, such as the Phoenix Market City Mall, World Market mall, and Elements Mall. After establishing the Kempegowda International Airport, Devanahalli grew significantly in Bengaluru. The demand for properties is inevitably bound to increase further. The rates are rising, and they will rise more once all the commercial developments occur and the metro network is established. Devanahalli is the most preferred investment destination, considering the slew of actions in this stretch. Nowadays, buyers are choosing suburban areas for real estate investment, and Bangalore's Devanahalli is one of them.
When you are talking about buying a property, the real estate companies will surely come into your mind. And, when you are putting in a lot of money, you will surely go for the best real estate company. Tata Carnatica, situated in Devanahalli, is a luxury Mixed-use development in Bangalore. It is a residential project which is spread across 140 acres. It has the advantage of being close to Bangalore International Airport. It is an excess pre-transport off private plotted improvement near Bangalore International Airport. The residential project has various configurations of plots like 30 X 40, 30 X 50, 30 X 60, 40 X 60, 50 X 60, and 50 X 80. The area has wide roads and energy-supportive street lighting, with all the social amenities easily accessible. It is close to various new development projects, such as Information Technology Investment Region (ITIR), Science Park, and Financial City. Buyers looking for the best apartments with seamless connectivity should consider buying the Tata Carnatica property, which offers luxurious amenities that suit your lifestyle. The project provides spacious plots and apartments. Tata Carnatica is well connected to other parts of the city. From spacious living to quality living, Tata Carnatica has it all.
Tata Carnatica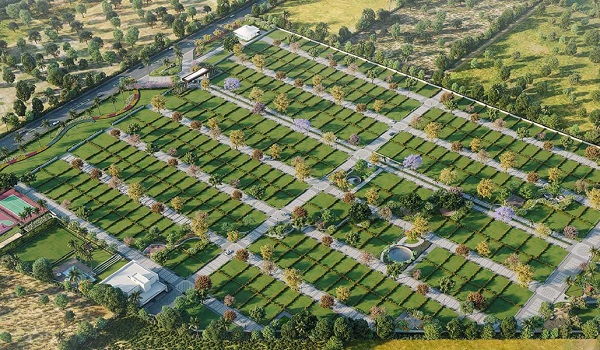 Tata Carnatica an important residential project highlights the absolute best in Tata Housing quality and extravagance living fragment. The project offers extensive Apartments, Villas, and Cottages with lavish highlights. The manufacturer is ensured to carry a quality living encounter to the local area of Devanahalli, Airport Road, North Bangalore with splendid engineering and an identical way of life in Tata Carnatica. Delightful scenes all around Tata Carnatica make it more unique and Elite. Tata Carnatica Devanahalli Location has great network and it is situated at the core of Devanahalli, Airport Road close to existing and forthcoming networks and offices. Tata Carnatica gives roomy BHK 2 and 3 houses and a scope of administrations for agreeable ways of life. It is where you can join life, work, and play. The great city incorporates a wide scope of a-list conveniences to energize dynamic, social, and associated living, inside the private and business advancements.
Tata Swaram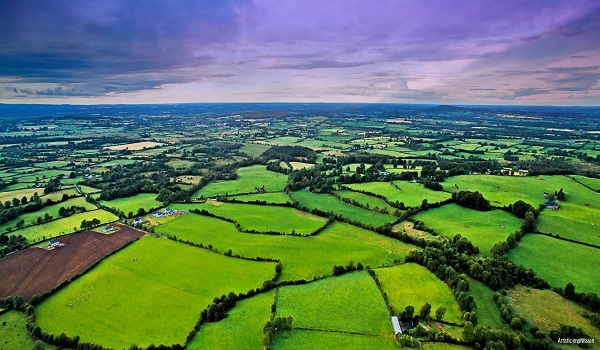 Tata Swaram is a plotted development with 11.2 acres of pre-engineered plots. It is an upcoming development within the Tata Carnatica township, a 140 acres widespread.
The inspiration for the classic name Tata Swaram is from Carnatic music. There are plenty of world-class amenities like a Badminton Court, Outdoor Swimming Pool, Party Hall, convenience store, Indoor Gym. Tata Swaram is at Shettigere Road, Devanahalli. The BIAL is just 7kms from the locality.
Tata One Bangalore Luxury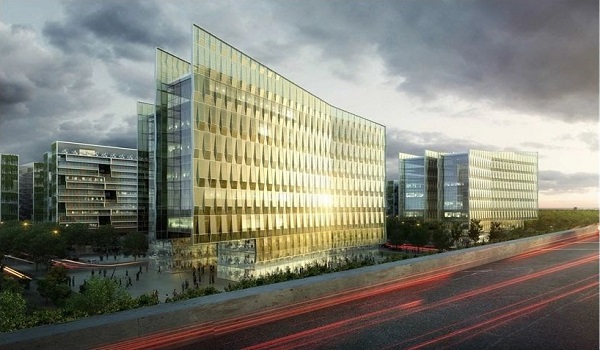 Tata One Bangalore Luxury is a vast township project with 140 acres of land parcel by Tata Housing at Devanahalli, North Bangalore. As with any other township, this eminent project also has various housing segments like villas, plots and apartments, hospitals, schools and commercial space for businesses. There are 12+ rich amenities in the project. Tata One Bangalore looks stunning, with 11.2 acres of pre-engineered stories called Tata Swaram in the same community. The plot size ranges between 1100sqft to 2200sqft. This beautiful luxurious township is just 7kms from BIAL. The project's price is also fantastic for home buyers and investors in the city.
The Tata One location is superior as the BIAL is present. Due to this, the connectivity and infrastructure are at par. We can relish the excellence of this area as there are many current and proposed IT and other industries present in the area.
Tata Housing Blogs