Devanahalli in North Bangalore is a rapidly developing area. In the past few years, it has witnessed some significant changes, especially in terms of real estate. Let's look at the key trends.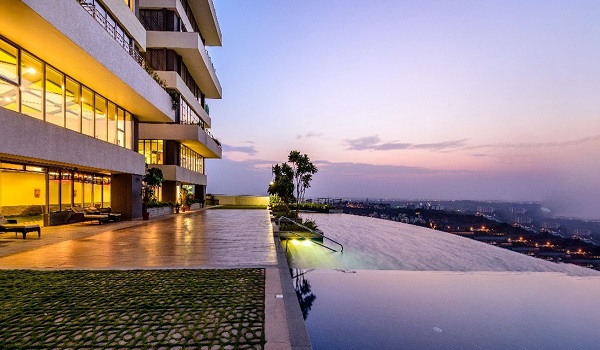 With time, North Bangalore has become the prime zone, and apartments and properties in this area are in high demand with the rapid development. With the Bangalore International Airport and other central Government offices like the DC (District Collector) office, government proposals for ITIR contribute to this exponential growth. Now is a perfect time if you are willing to buy a plot, apartment, or flat in Devanahalli. The real estate property rates in Devanahalli, North Bangalore, keep changing and if an investor wants to get maximum profit, they need to act as per the market trend. The price trends help buyers look at Bangalore's gradual changing property prices and its corresponding Devanahalli area in graphs.
Devanahalli has shown a significant change in terms of real estate in the past few years. According to the latest trends, the price of properties in the Devanahalli area of North Bangalore starts from Rs 3.75 lacs. The average cost of these properties in Devanahalli is Rs 91.98 lacs. The price range of real estate properties in the Devanahalli area of North Bangalore lies between Rs 3.75 lacs-13.62 crores. Real estate properties in Bangalore have shown an upward trend, and the Devanahalli has demonstrated a positive change for the last six months. The most expensive real estate property in Devanahalli is valued at ₹ 13.62 crores.
Devanahalli is located around 40 kilometres to the northeast of Bangalore and has a rich history. The area's real estate prospects have been transforming rapidly since the multi-billion-dollar Business Park with two IT parks started being developed on 400 acres next to the Kempegowda International Airport. It is home to the one of the largest airports in the country. Devanahalli is the area where a Science Park, Aerospace Park and a Rs 10-billion Financial City project are coming up. The area lies near the upcoming BIAL Investment Region, which is slated to be the most prominent IT region in the country.
Devanahalli is the birthplace of the Tiger of Mysore Tipu Sultan and has many tourist attractions like the Devanahalli Fort. Buyers looking for apartments in Devanahalli have various options at a reasonable price. The renowned builders in Devanahalli consist of Tata Housing, Puravankara, Prestige, Ozone, Sobha, Sekhar, Brigade, Salarpuria, and several others. The landmark real estate projects in Devanahalli are valued quite competitively compared to nearby Devanahalli localities such as Yelahanka, Hebbal and others. It stands out amongst many areas for its lower prices and, most importantly, the assemblage of commercial developments is expected here shortly.
Looking at the key trends in Devanahalli and all the other positives discussed above, it is clearly visible that the demand for residential properties in Devanahalli is bound to increase significantly in the future. The prices of properties are surprisingly very competitive and should rise once all the commercial developments occur and the metro network is established. If an investor invests in properties in Devanahalli, he will surely win a chance to maximize the return.
Tata Carnatica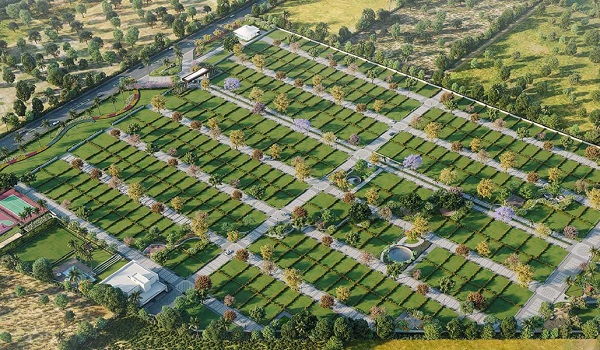 Tata Carnatica is an upcoming project by Tata Housing at Devanahalli, North Bangalore. Tata Value Homes has strategically crafted this township in Devanahalli as there is an excellent infrastructure, connectivity and atmosphere in the locality. People can also afford the project for its reasonable pricing. These 140 acres pre-launch are splendid with various segments like villas, high rise apartments, plots, hospitals and schools. This township's plotted development is named Tata Swaram, an 11.2 acres engineered plot with ideal plot sizes ranging between 1100sqft to 2300sft. There are 15+ world-class amenities in the project for our lavish lifestyle, comfort, convenience and safety.
Devanahalli is 35kms from the city yet serves the best infrastructure and connectivity. We do not have to step out of this suburb for any essentials. All the facilities are widely available in the vicinity. The proposed metro train system will connect us to the town in 15 minutes.
Tata Swaram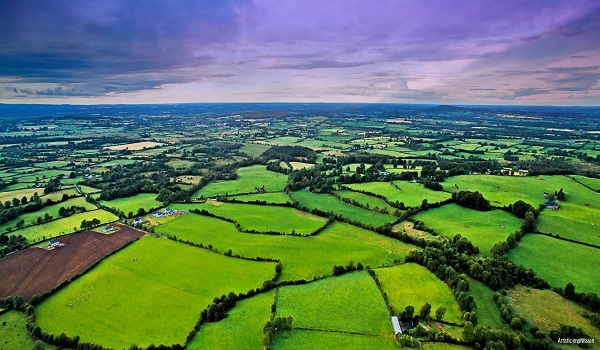 Tata Swaram is a plotted development with 11.2 acres of pre-engineered plots. It is an upcoming development within the Tata Carnatica township, a 140 acres widespread.
The inspiration for the classic name Tata Swaram is from Carnatic music. There are plenty of world-class amenities like a Badminton Court, Outdoor Swimming Pool, Party Hall, convenience store, Indoor Gym. Tata Swaram is at Shettigere Road, Devanahalli. The BIAL is just 7kms from the locality.
Tata One Bangalore Luxury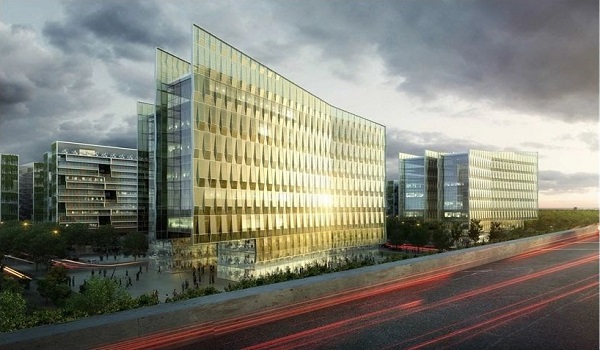 Tata One Bangalore Luxury is a vast township project with 140 acres of land parcel by Tata Housing at Devanahalli, North Bangalore. As with any other township, this eminent project also has various housing segments like villas, plots and apartments, hospitals, schools and commercial space for businesses. There are 12+ rich amenities in the project. Tata One Bangalore looks stunning, with 11.2 acres of pre-engineered stories called Tata Swaram in the same community. The plot size ranges between 1100sqft to 2200sqft. This beautiful luxurious township is just 7kms from BIAL. The project's price is also fantastic for home buyers and investors in the city.
The Tata One location is superior as the BIAL is present. Due to this, the connectivity and infrastructure are at par. We can relish the excellence of this area as there are many current and proposed IT and other industries present in the area.
Tata Housing Blogs