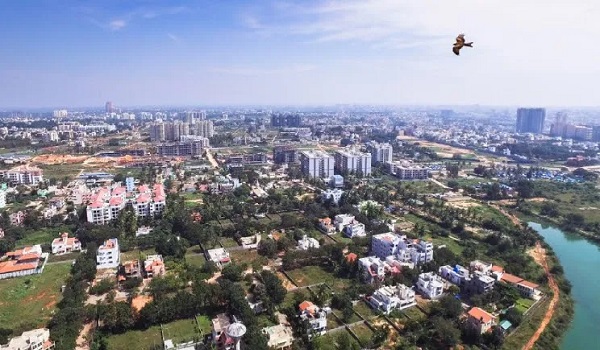 Devanahalli is one of the best rapidly developing areas in the northeastern part of Bangalore. It is a growing and best-planned area where the Bangalore international airport is located. Devanahalli has more than 200 residential projects and is ideally situated near the upcoming BIAL IT Investment Region of Bengaluru.
Strategically situated 40 kilometers from the city, this municipality shot into popularity by establishing the Kempegowda International Airport 5 kilometers from here. This was followed by the launching of the Devanahalli Business Park and two information technology parks nearby. This almost changes the main town's character and surrounding zones. Today, Devanahalli is a constituent of the 12,000-acre BIAL investment region. This massive acreage is tipped to be India's largest IT zone and has become a regional residential real estate boom.
Currently, a financial city, an aerospace park, and a science park, among others, are under construction here. Devanahalli has a robust infrastructure in place, and this is launching rapidly. The six-lane Bellary Road propels connectivity and accessibility to Devanahalli, one of the significant benefits of investing in real estate in this area. The proposed upcoming satellite ring road between Devanahalli and Doddaballapur will further propel this connectivity. The site is also slated to be part of phase 2 of the Metro, further boosting connectivity and accessibility.
The dwellers of Devanahalli have easy access to modern social facilities. Leading schools in Devanahalli include Oxford English School, the Akash International School, Carmel English School, Gnana Deepa Academy Residential School, and Ancient Wisdom. Reputed hospitals in Devanahalli include the New Manasa Hospital, Columbia Asia Hospital, Akash Hospital, Ramaiah Leena Hospital, Regal Hospital, and others. Famous malls in Devanahalli include the Phoenix Market City, World Market mall, and Elements Mall.
Devanahalli also houses numerous cafes, hotels, restaurants, malls, and other entertainment areas, further catalyzing the locality's real estate. All major real estate property companies have recognized the true potential of Devanahalli and its nearby areas as a real estate investment zone. They have established their housing projects here, with several more projects underway and in planning. Devanahalli is bound to progress further as more homebuyers recognize the advantages of investing in real estate in this area.
Home buyers looking for residential apartments in Devanahalli have various options at good prices. The leading property builders in Devanahalli consist of TATA Housing, Puravankara, Prestige, Sobha, Sekhar, Ozone, Brigade, Salarpuria, and many others. Some of the best projects in Devanahalli are priced quite competitively compared to nearby areas like Yelahanka, Hebbal, and others. Devanahalli is known for its lower prices and, most importantly, the lineup of commercial developments expected here shortly.
Investors keen on buying residential property in the Devanahalli area are attracted by luxurious, prestigious, new-age, sustainable, and modern residential projects. These residential projects blend commercial and residential development, providing every facility the dweller requires within the boundaries. Devanahalli today is a prime real estate investment destination in Bangalore that promises to continue rapidly growing and developing.
Tata Carnatica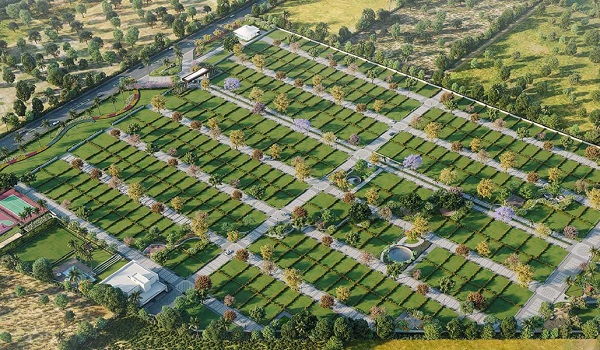 In Devanahalli, North Bangalore, Tata Housing is building a futuristic Tata Carnatica Township project. It spans over 150 acres and consists of plots, residences, and shops. The Project's name, carnatica, is taken from Carnatic music. In this Project, 50 acres are used for commercial development. Also, 100 acres used for residential construction. A plotted development called "Swaram" will cover 14 and 85 acres.
Devanahalli, 40 kilometres northeast of Bangalore, is the city's growing employment centre. The construction of the Kempegowda International Airport fueled the region's expansion. Tata Housing, a well-known developer, has a reputation for creating high-end projects in prime locations. All its modern conveniences are situated in the quiet surroundings of Devanahalli. The neighbourhood was calm and relaxed, engaged in pastoral activities. One of the city's most sought-after areas for real estate today is Devanahalli in North Bangalore. It is where this agile development situated.
The well-maintained six-lane Bellary road connects Devanahalli to all of Bangalore's central locations. Other employment centres reachable from this neighbourhood include:
Devanahalli Business Park
The Aero SEZ, and
Manyata Tech Park
The distance to the city railway station is only 37 km. The Kempegowda International Airport located nearby. These remarkable residences were painstakingly planned and built to achieve the highest levels of client satisfaction. Tata Housing has included several green initiatives in its development projects as part of its ongoing efforts to run a sustainable and eco-friendly business. Investors are assured of high-quality homes with minimal environmental impact with each of this company's real estate endeavours.
The availability of residential projects in the Devanahalli neighbourhood that are affordable is another significant benefit of making investments there. Real estate development firms are creating residential projects in this area. Investors must decide on their budget and purchase within their preferred price range. The range in price is from low to high-end and luxurious. Every different area in the city can be easily reached from Devanahalli. The distance can be easily travelled by road. The well-maintained and spacious Bellary Road connects the neighbourhood to other parts of Bangalore. It provides excellent access to them. Phase 2 of the Bangalore metro will improve connectivity by linking the city.
The planning and conceptualization of this township involved some of the brightest minds in the real estate sector. This apartment community was planned and built to prevent feeling cramped or crowded. Large windows and balconies are placed to provide ventilation to the apartment units. The living spaces were built with verified tiles. The bathrooms had ceramic anti-skid tiles. Every kitchen will have a granite counter and space for a chimney, water dispenser, and exhaust fan. The bathrooms will have plenty of room for exhaust fans and geysers.
Tata One Bangalore Luxury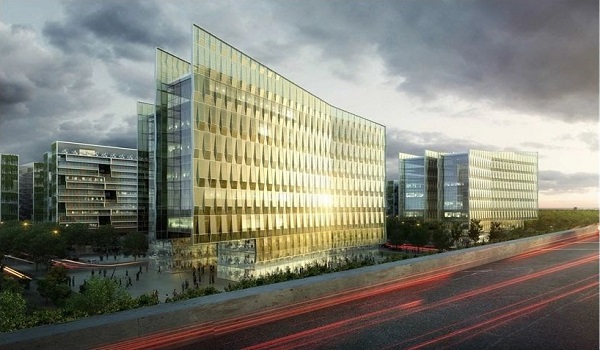 In Devanahalli, North Bangalore, Tata Housing is building the enormous township project known as Tata One Bangalore Luxury on a 140-acre land tract. This prestigious project has various housing options, including villas, plots, and flats, as well as hospitals, schools, and commercial space for businesses, much like any other township. The project has 12+ luxurious amenities. Tata One Bangalore has a spectacular appearance with 11.2 acres of pre-engineered stories dubbed Tata Swaram in the same neighbourhood. The land sizes range from 1100 to 2200 square feet. This stunning village is around 7 kilometres from BIAL. The project's price is outstanding for city residents and investors looking to buy a home.
We may enjoy this area's brilliance because it is home to numerous existing and proposed IT and other industries. The BIAL is present, making the Tata One location superior. Because of this, the infrastructure and connectivity are equal.
Tata Swaram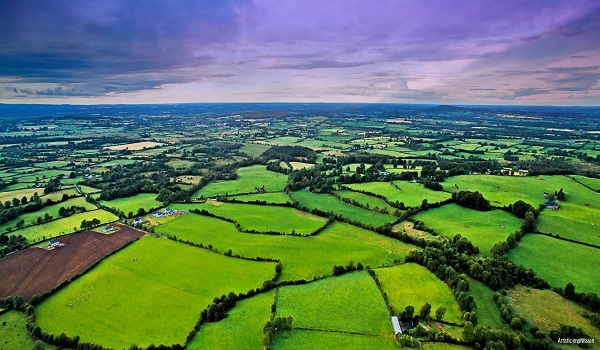 Tata Swaram is a plotted development with 11.2 acres of pre-engineered plots. It is an upcoming development within the Tata Carnatica township, a 140 acres widespread.
The inspiration for the classic name Tata Swaram is from Carnatic music. There are plenty of world-class amenities like a Badminton Court, Outdoor Swimming Pool, Party Hall, convenience store, Indoor Gym. Tata Swaram is at Shettigere Road, Devanahalli. The BIAL is just 7kms from the locality.
Tata Housing Blogs