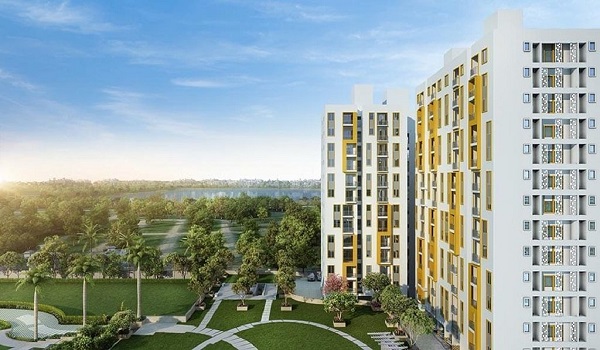 Most of the urban populace prefers apartment living as it is the most convenient option in today's dynamic environment. Whether for investment, rental or self-use, flats are hassle-free with easy entry and exit options, low upkeep and perks of community living. Right from budget to luxury apartments, there are dwelling options for everyone as it is the most opted residing solution. Bangalore, one of the most popular metropolis in India, is no exception. It has some of the best choices in apartments across the city and its suburbs. Being the IT hub of the country, Bangalore offers many work prospects, which attracts people to migrate to this place, topped with cosmopolitan culture, high-tech infra, pleasant weather, classy lifestyle options and brilliant abodes; every aspect adds up to make this place a sought-after destination since a long time. Not only the city but its suburbs are also developing at a fast pace in a high-tech and well-planned manner. In fact, most of the recent IT parks, business hubs, SEZs, government initiatives etc. are happening on the outskirts of the city.
One of the crucial suburbs of North Bangalore is Devanahalli. The major attraction for the Devanahalli dwellers is that they are just 20 minutes drive from the Bangalore International Airport. Also, the entire belt around the airport is developing with vital projects from the government and private sectors proposed and executed. The job prospects are enormous as KIADB (Karnataka Industrial Areas Development Board) Aerospace and IT Park, BIAL IT investment area, SEZ (Special Economic Zone) etc., are some of the major projects which are underway. The infrastructure is also growing at a fast pace, and most of the physical and social amenities are around the vicinity. Road commute is easy to the rest of the city, and the upcoming metro will ease the connectivity further. Education, shopping, healthcare, dining, entertainment, banking, hospitality, beauty and personal care and all the necessities of life required for sustenance are accessible in the locality.
Excellent residences are also getting built regularly in this highly prospective locality. Especially the flats for sale in Devanahalli is on the rise, and spectacular apartments with a range of options in floor plans, sizes, layouts and prices are available for all mix of socio-economic home buyers with varied needs and fancies. Exquisite architecture, specs and interiors, which are spacious, well-ventilated and flushed with natural light, mark each of these brilliant dwellings. The premises of the housing complex are well-designed with open and green landscaped spaces. There is a gamut of recreation activities available for the leisure times of all age group dwellers for entertainment, fitness, get-together or rejuvenation with family, fellow residents and guests. Also, various other facilities are available in the complex periphery to ease the dwellers.
With a rise in demand, there are ample flats for sale in Devanahalli today, and people are buying as well. The location, quality of the abodes and the pricing - every aspect attracts the investors to go ahead and purchase an apartment in this locality.
Tata Carnatica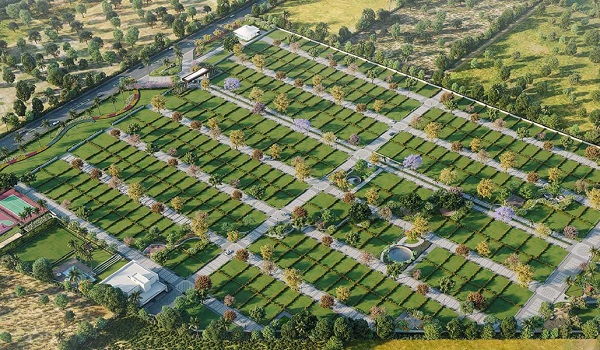 Tata Carnatica is a future mixed-use town development by TATA HOUSING in Devanahalli, North Bangalore. The site of this 100-acre project is dedicated to residential development. CARNATICA covers more than 150 acres of land lots, apartments and commercial spaces. Among 100 acres of land, 50 are set aside for commercial products.
The development - "Swaram", is located on 14 acres, and the luxury apartments are on 85 acres. This agile project is the hottest residential destination in Bangalore right now. Has demand for real estate here is skyrocketing.
Tata One Bangalore Luxury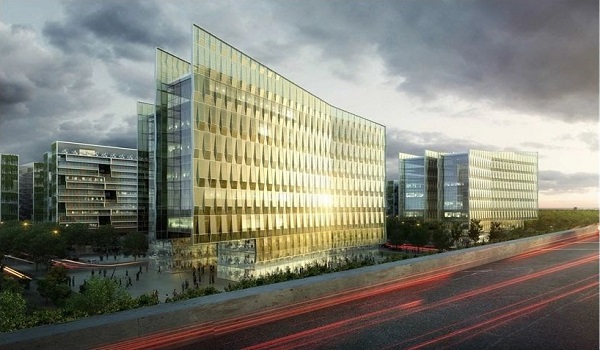 In Devanahalli, North Bangalore, Tata Housing is building the enormous township project known as Tata One Bangalore Luxury on a 140-acre land tract. This prestigious project has various housing options, including villas, plots, and flats, as well as hospitals, schools, and commercial space for businesses, much like any other township. The project has 12+ luxurious amenities. Tata One Bangalore has a spectacular appearance with 11.2 acres of pre-engineered stories dubbed Tata Swaram in the same neighbourhood. The land sizes range from 1100 to 2200 square feet. This stunning village is around 7 kilometres from BIAL. The project's price is outstanding for city residents and investors looking to buy a home.
We may enjoy this area's brilliance because it is home to numerous existing and proposed IT and other industries. The BIAL is present, making the Tata One location superior. Because of this, the infrastructure and connectivity are equal.
Tata Swaram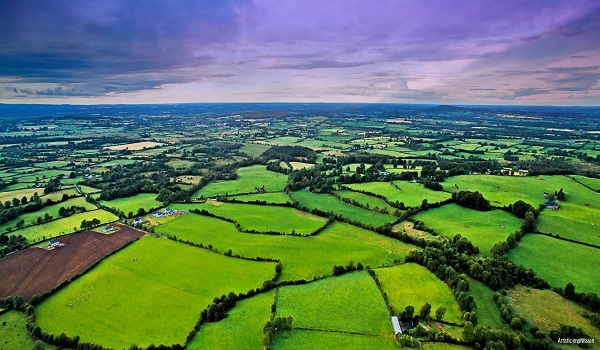 Tata Swaram is a plotted development with 11.2 acres of pre-engineered plots. It is an upcoming development within the Tata Carnatica township, a 140 acres widespread.
The inspiration for the classic name Tata Swaram is from Carnatic music. There are plenty of world-class amenities like a Badminton Court, Outdoor Swimming Pool, Party Hall, convenience store, Indoor Gym. Tata Swaram is at Shettigere Road, Devanahalli. The BIAL is just 7kms from the locality.
Tata Housing Blogs