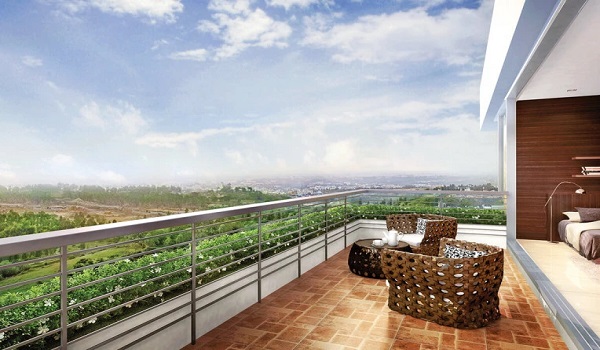 Property prices in Devanahalli recorded an exponential growth backed by closeness to the Bangalore international airport, proposed IT parks, and planned transport infrastructure developments. One of the renowned developments noted in Bangalore is the emergence of North Bangalore. With closeness to the Kempegowda International Airport, commercial centers, and planned road projects, the northern region is in the heart of emerging as a preferred business hub in the city, unfolding huge realty potential for investors. Although different areas in the northern part have witnessed massive growth, Devanahalli deserves a noteworthy mention.
Devanahalli is a northern area of Bangalore that has gained immense popularity owing to its large land market. The wide accessibility of developable land and lower ticket size against the location's closeness to Bangalore has made it a preferred choice of builders and investors. Devanahalli recorded a hike between Jan-Mar 2020 and Jan-Mar 2021. Owing to the closeness to Bangalore Kempegowda International Airport (KIA), Devanahalli has gained several commercial projects. The Karnataka Industrial Areas Development Board (KIADB) industrial area, established close to the airport, is a significant employment center. Moreover, Devanahalli is 31 km away from the Manyata Tech Park, one of the most effective IT tech parks in Bangalore. Besides, Devanahalli Business Park, Bangalore International Airport Limited (BIAL) Investment Region, Investment Technology Investment Region, and a financial city are other developments projected to improve Devanahalli's real estate market in the coming times.
Devanahalli enjoys robust social, calm, vibrant infrastructure. With nearby situated famous schools, colleges, hospitals, and supermarkets, it is known as a preferred residential location in North Bangalore. Some of the renowned educational institutions in this region are Oxford School, Akash International School, and Bangalore Medical College and Research Institute. The medical centers are Government Hospital, Mother Teresa Hospital, and Leena Multispecialty. For entertainment and enjoyment, there are comprehensive options for people to visit, such as Esteem Mall, Orion Mall, Mega Mart, and RMZ Galleria Residencies. While seamless connectivity remains a problem, it is expected to improve with several suggested infrastructure projects. One noteworthy project that has been undertaken is the broadening of Bellary Road. Bellary road is an 8 km stretch joining Devanahalli to Bangalore International Airport and areas near Central Bangalore. Namma Metro's proposed Blue Line extension to the Bangalore international airport will also significantly upgrade the area's congruence quotient.
Other proposed transport infrastructure developments include the Bangalore Suburban Railway Corridor, Yelahanka and Devanahalli, the Peripheral Ring Road (PRR) & the satellite ring road. These road transportation projects are anticipated to decrease the connectivity problems at Devanahalli, upgrading the realty landscape for the best. Kempegowda International Airport and proposed road connectivity projects have been a blessing for the realty market of Devanahalli. Researchers believe that with strong infrastructure and public declaration of various business centers near the Bangalore airport, the area is likely to expand as the most sought-after realty hotspot in North Bangalore.
Devanahalli is a rapidly growing IT hub in Bangalore. Reputed IT parks, such as the Hardware Tech Park, Aero SEZ, and International Tech Park, have started alluring a large number of India's working population to this area, positively affecting the real estate sector. The suggested Information Technology Investment Region (ITIR) has also created a big buzz. Furthermore, a Science Park and Financial City are hoped to develop in the region soon. With such vast options of commercial centers and reputed software parks situated in and around Devanahalli, your daily travel to work will be comfortable. This region is home to many famous educational and medical institutions that offer inter-state art services in Bangalore. The best schools in the region include Akash International School, Canadian International School, and Ryan International School. Some famous hospitals in this area are Akash Hospital, Columbia Asia Hospital, and Leena Multispeciality. It also hosts shopping malls like World Market Mall and Elements Mall that have something to offer for residents.
Tata Carnatica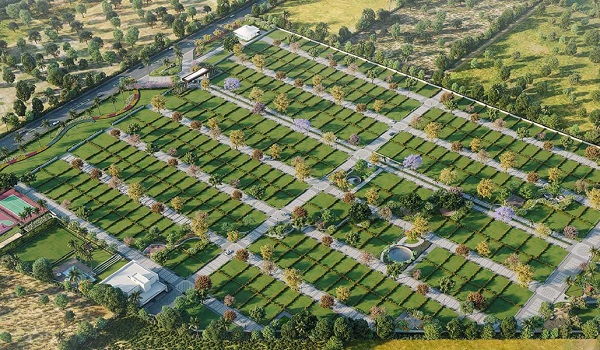 If you want to invest in a real estate property in Devanahalli, you can go for the new Tata Carnatica project. Tata Carnatica is a prelaunch futuristic Township Mixed Development project launched by TATA HOUSING in Devanahalli, North Bangalore. It houses plots, apartments, and retail spaces spread over 150 acres. The name of the Project is motivated by Carnatic music; hence the Project is named carnatica. The Project's 100 acres are kept for residential development, with 50 acres devoted to commercial development. Swaram will be located along 14 acres, and prestigious apartments will be located along 85 acres. This agile Project is an attractive residential destination in Bangalore city today, and the demand for property here is soaring.
Devanahalli is situated 40 kilometers northeast of Bangalore and is a rapidly-developing employment center of the city. The neighborhood was a calm, relatively laidback area with its residents mainly engaged in pastoral pursuits until recently. The establishment of the Bangalore Kempegowda International Airport near the area initially propelled the overall development of the locality.
Tata Swaram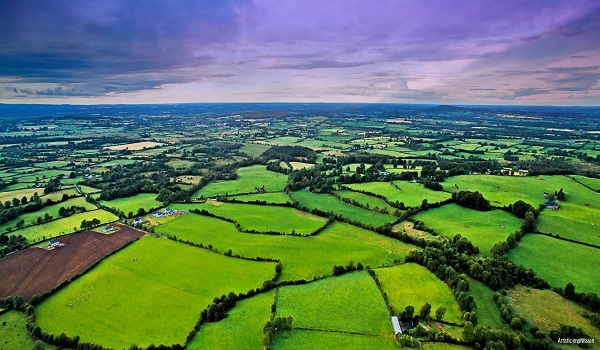 The 14-acre "Swaram" lot will be developed, and 85 acres will be used to build luxury residences. The demand for real estate in this agile project, which is currently Bangalore's hottest residential area, is surging. Devanahalli is around 40 miles northeast of Bangalore. The city's established and quickly expanding employment center is Devanahalli. Residents of the tranquil, unhurried community have traditionally been involved in pastoral pursuits. The initial local expansion was sparked by the construction of Kempegowda International Airport close to the town.
One of India's most reputable names in the real estate industry, Tata Housing, is the developer of this prestigious property. This prominent developer has earned a solid reputation for creating upscale, contemporary developments in prime areas. The property is conveniently close to the town and its modern comforts despite being situated in the serene Devanahalli area.
Tata One Bangalore Luxury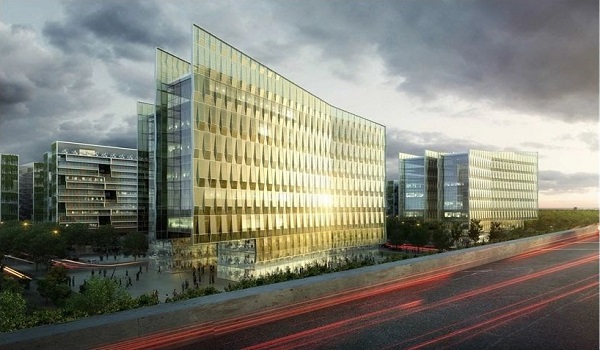 Tata One Bangalore Luxuryis a vast township project with 140 acres of land parcel by Tata Housing at Devanahalli, North Bangalore. As with any other township, this eminent project also has various housing segments like villas, plots and apartments, hospitals, schools and commercial space for businesses. There are 12+ rich amenities in the project. Tata One Bangalore looks stunning, with 11.2 acres of pre-engineered stories called Tata Swaram in the same community. The plot size ranges between 1100sqft to 2200sqft. This beautiful luxurious township is just 7kms from BIAL. The project's price is also fantastic for home buyers and investors in the city.
The Tata One location is superior as the BIAL is present. Due to this, the connectivity and infrastructure are at par. We can relish the excellence of this area as there are many current and proposed IT and other industries present in the area.
Tata Housing Blogs