Tata Housing is a prominent and leading property developer in the city. The brand is known for its incredible creation and innovation. The developer exclusively works on residential projects to give their clients the utmost focus and provide a great living experience and a rigid property.
Established in 1984 and is a chain of Tata Sons. It has a great portfolio with high-class quality standards, on-time delivery, exceptional designs and copious units. Their Green Homes are clear evidence of Tata Housing's contribution to society and the ecosystem.
Tata Properties In Bangalore
Tata Swaram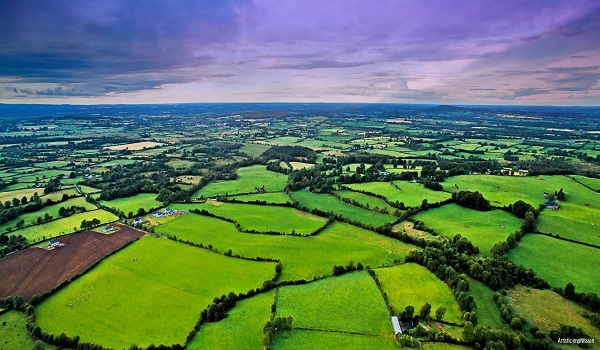 Tata Swaram is a plotted development with 11.2 acres of pre-engineered plots. It is an upcoming development within the Tata Carnatica township, a 140 acres widespread.
The inspiration for the classic name Tata Swaram is from Carnatic music. There are plenty of world-class amenities like a Badminton Court, Outdoor Swimming Pool, Party Hall, convenience store, Indoor Gym. Tata Swaram is at Shettigere Road, Devanahalli. The BIAL is just 7kms from the locality.
Tata New Haven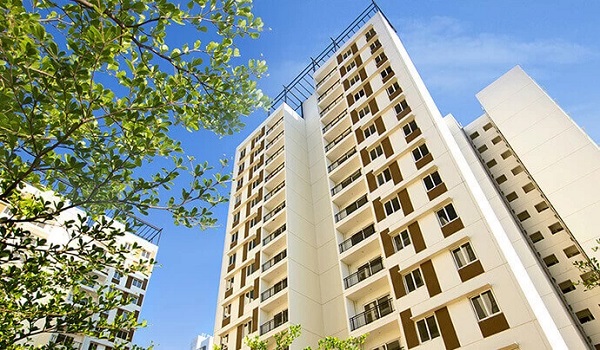 Yes, the project is fascinating with large 25 acres and 2 and 3 BHK lavish units. There are great amenities such as an entrance gateway, badminton court and ten other charming facilities.
It is a phenomenal project Off Tumkur Road.
It is a great deal if you target the best properties in this region. Tata New Haven has many favourable sizes and configurations such as 708sqft, 814sqft, 950sqft,966sqft, 1163sqft, 1215sqft,1442sqft and 1736sqft. The Tata New Haven's rentals are also appealing as the area is close to many industrial places like Peenya. The pricing of the project is pretty affordable.
Tata One Bangalore Luxury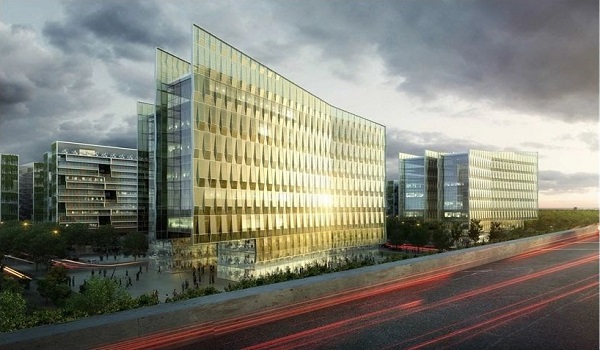 Tata One Bangalore Luxury is a vast township project with 140 acres of land parcel by Tata Housing at Devanahalli, North Bangalore. As with any other township, this eminent project also has various housing segments like villas, plots and apartments, hospitals, schools and commercial space for businesses. There are 12+ rich amenities in the project. Tata One Bangalore looks stunning, with 11.2 acres of pre-engineered stories called Tata Swaram in the same community. The plot size ranges between 1100sqft to 2200sqft. This beautiful luxurious township is just 7kms from BIAL. The project's price is also fantastic for home buyers and investors in the city.
The Tata One location is superior as the BIAL is present. Due to this, the connectivity and infrastructure are at par. We can relish the excellence of this area as there are many current and proposed IT and other industries present in the area.
Tata Carnatica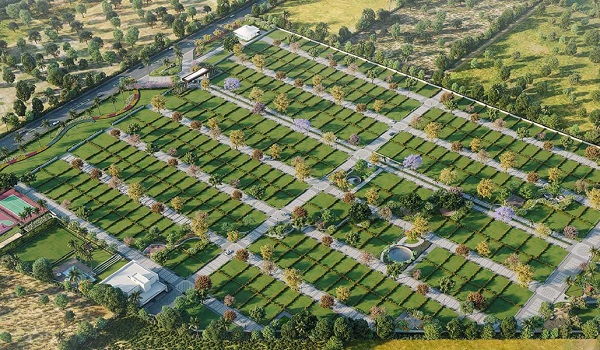 Tata Carnatica is an upcoming project by Tata Housing at Devanahalli, North Bangalore. Tata Value Homes has strategically crafted this township in Devanahalli as there is an excellent infrastructure, connectivity and atmosphere in the locality. People can also afford the project for its reasonable pricing. These 140 acres pre-launch are splendid with various segments like villas, high rise apartments, plots, hospitals and schools. This township's plotted development is named Tata Swaram, an 11.2 acres engineered plot with ideal plot sizes ranging between 1100sqft to 2300sft. There are 15+ world-class amenities in the project for our lavish lifestyle, comfort, convenience and safety.
Devanahalli is 35kms from the city yet serves the best infrastructure and connectivity. We do not have to step out of this suburb for any essentials. All the facilities are widely available in the vicinity. The proposed metro train system will connect us to the town in 15 minutes.
Tata Riva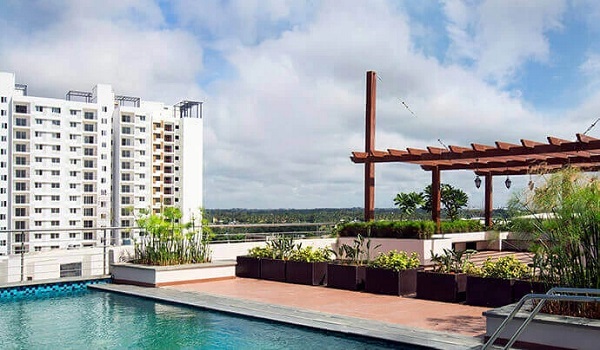 It is yet another fascinating project of Tata Housing off Tumkur Road, Bangalore. It is a retirement home segment that the developer has designed to bring all like-minded people. Tata Housing has crafted this exquisite project to offer new-age living to retired clients. Tata Riva provides an active and independent lifestyle with utmost care and hospitality.
There are 15+ rich amenities in the Tata Riva project. We can avail of the best essential services like 24*7 healthcare support, age-friendly gymnasium, well-equipped library, yoga room, pharmacy, massage room, pool. The project is favourable with 1,2, and 3 BHK homes of different sizes such as 542sqft, 808sqft, 1200sqft. This eminent project is at Neelamangala, West Bangalore. It is the best luxury retirement home in Bangalore with nominal monthly payments.
Tata The Promont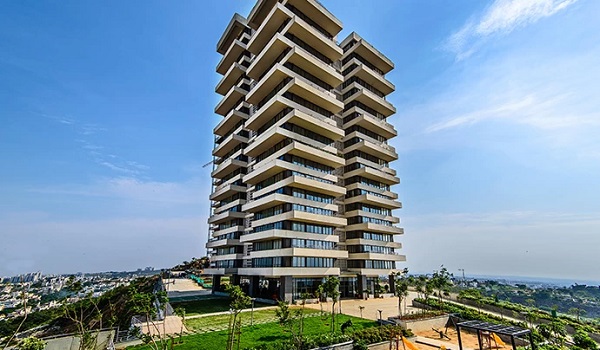 Tata The Promont has posh 3,4 BHK homes with prices ranging from 2.90 crores to penthouses ranging from 7.32 crores. It is a super luxury project located in the vital place of Banashankari, Bangalore. The locality is in the heart of the city. Thus we get all the essential facilities at par, and the connectivity is also pretty impressive. As the project is in a prominent location, the rental returns are great. The Tata Promont has various sizes, such as 1820sqft, 1877sqft, 2376sqft,2378sqft, 2480sqft, 2522sqft on 3 BHK segments. The Promont 4 BHK starts from 2307sqft, 2441sqft, 3024sqft, 3033sqft, 3205sqft. For further project details, we can refer to the brochure attached. The property has many next-generation features like a Business centre, Golf course Simulator, Card room, Squash courts and many more interesting facilities.
Tata Housing Apartments across the Country
The developer has widely spread its wing in many significant places like Mumbai, Ahmedabad, Chennai, Noida, Pune and Delhi. The developer is operational in 15 major cities.
Tata Housing In Mumbai
Tata Serein Mumbai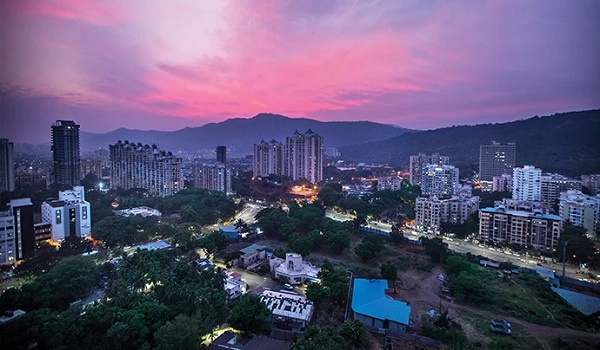 The project is in Pokhran Road, Mumbai. Like the city, the Tata Serein looks stunning with ample greenery, spacious 1,2 and 3 BHK homes with extra-large sizes and spelling luxury. It is a lifestyle project with great lighting offered by engineered glass doors. Tata Serein looks bold with three majestic towers Tower 1A, Tower 1B, Tower 4. The pricing of this project is reasonable, starting from 95Lakhs onwards.
Tata AVEZA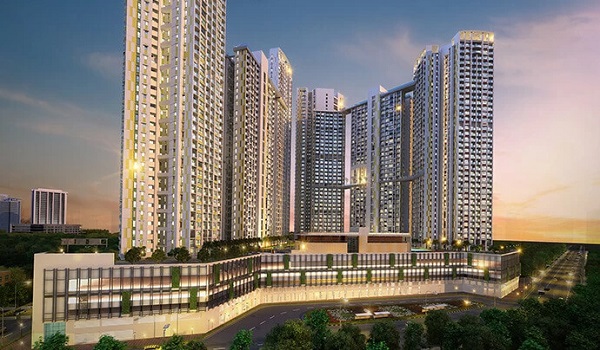 This high rise complex is with maximum luxury and prosperous features. It is a luxurious project set within the backdrop of the Mulund River. It is a RERA project at Mulund East, Mumbai. Tata Aveza is a 4-acre project with 328 units.
This profitable project has plenty of amenities, like a lift, gymnasium, Aerobic room, Indoor Squash and Badminton courts. Tava Aveza is just 1km from Mulund Railway station, and Nahur is just 2kms.
Tata Amantra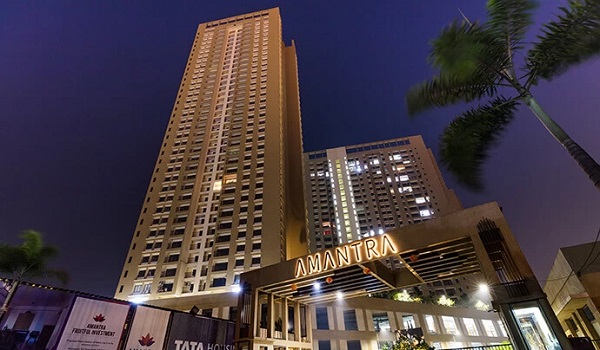 Amantra, Bhiwandi-Kalyan is present in Kalyan locality, Mumbai. These are beautifully designed apartment segments with 2 and 3 BHK homes. The elegant landscaping, prosperous amenities, specification and adequate podium parking give a perfect look and shape to the Amantra project.
The pricing of Amantra starts from 60Lakhs, and it's just beside Mumbai Nashik Expressway. The project looks majestic with 14-34 storeyed towers. The OC is available for this eminent property.
Tata Shubh Griha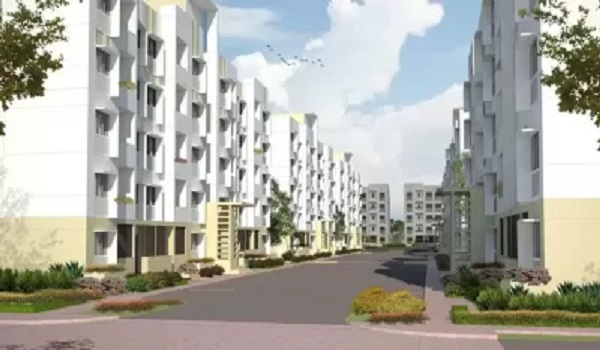 Tata Shubh Griha is a profitable venture as it is just beside NH3 and offers excellent connectivity to Nashik. This project is on the outskirt of Mumbai city, which is 80kms away. There are many amenities, a wonderful lifestyle and contemporary architecture, and a big parking lot. Compact homes are available from 1RK and 1 BHK, ranging from 362sqft to 489sqft.
Tata New Haven Boisar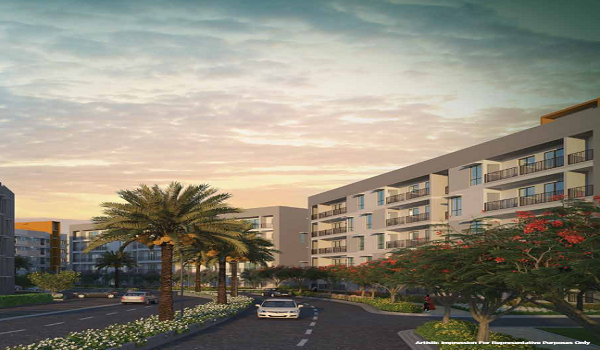 Tata Housing has strategically designed this premium township in Boisar. It's a small town near Mumbai City which relishes most of Mumbai's infrastructure and connectivity. There are 2 and 3 BHK spacious homes in Boisar with a starting price of 29 Lakhs INR. It is a completed project with different size ranges and configurations of 1.5 BHK and 2 BHK homes—many standard amenities like landscaped gardens, ample open space, community centres, and more.
New Haven Boisar II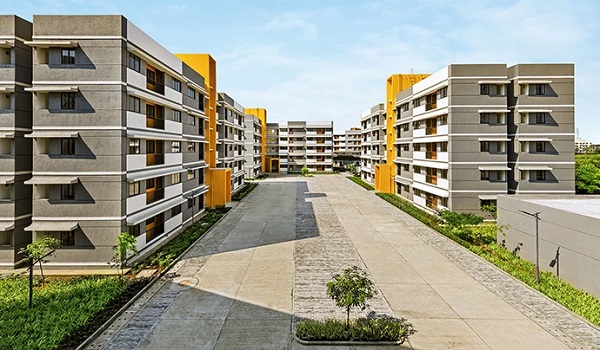 New Haven Boisar II is a great steal if you look for budget properties near Mumbai. Thus Tata Housing has initiated the second phase of the New Haven Boisar. This nano housing has 1.5,2 and 2.5BHK homes with different ideal sizes.
There are 12+ thoughtful amenities in this township. There are plenty of standard amenities present in this project. It is a vast project with phases, and hence we can expect a fantastic social life.
Tata Housing In Noida
Tata Eureka Park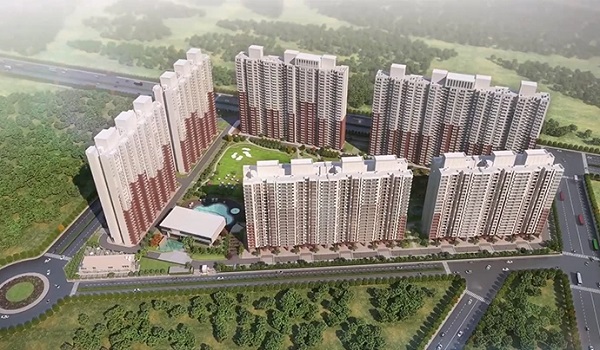 Tata Eureka Park is a 2 and 3 BHK apartment segment at Sector 150, Noida. It is spread over 20.74acres with ten towers in phase 1. The floor plan and pricing of Eureka Park are appealing. It is a fascinating apartment segment with three sides of an open space apartment to offer us good ventilation and fresh air. The views are breathtaking in all the 20 towers in the project. There are 15+ world-class amenities to provide us with sophisticated living.
Tata Housing In New Delhi, NCR
Tata New Haven Bahadurgarh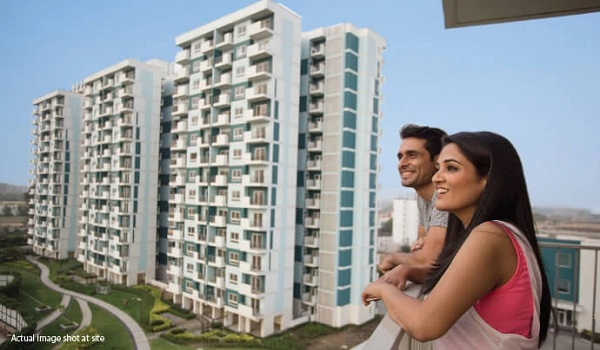 The location of New Haven Bahadurgarh is a primary place in the city, Sector 37. It is a perfect home for first-time buyers in terms of budget, features and lifestyle. There are 2 and 3 BHK units with 24*7 security services accessible to all essentials like 5km to the metro station.
There are many ideal size apartments like 918sqft and 1074sqft. An occupancy certificate is available for the project. The pricing starts from 66.9lakhs onwards.
Tata Housing In Kasauli, Himachal Pradesh
Tata Myst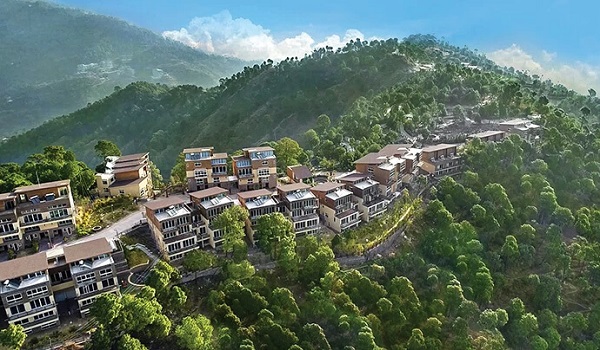 How exciting to own a property 5500ft above sea level? It's for unique specialities like a paradise in the lap of nature. Myst is an eco-luxury residency near Kasauli, Himachal Pradesh. The project looks fantastic with 3,4, and 5 BHK bed villas, a studio, and a 1 BHK unit. There are 2 and 3 BHK luxurious apartments. We can cherish this and look up to the property over generations.
Tata Housing In Pune
Tata INORA Park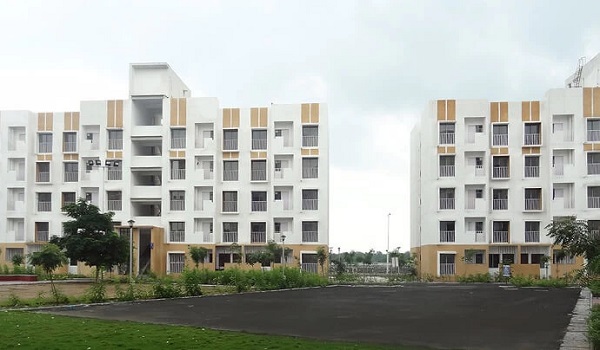 It is one of Tata's low-cost housing projects at Erandwane, Pune. It is a luxurious 2 and 3 BHK apartment segment hosting plenty of amenities and an essential destination connecting several parts of the city. Tata Inora Park is a 6.28 acres project with S+11 floors having a gym, play area, Vaasthu Complaint and 24*7 security services. There are a total of 252 residential units in INORA Park.
Tata La Montana and La Montana Phase III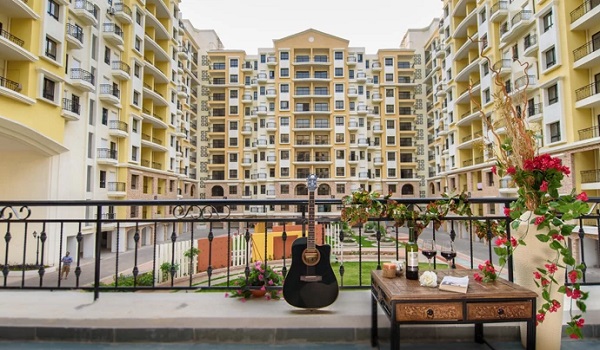 It is a large project high on space, light, fresh air and delight. Tata La Montana is at Talegaon, Pune. A RERA approved the project with elegant 1.5 and 2 BHK homes with exotic Spain architecture.
There are 250+ units with RERA approval. There are plenty of next-generation amenities dumped in this project. The pricing of this unique project starts from 39 lakhs onwards.
Tata Housing In Lonavala
Tata Prive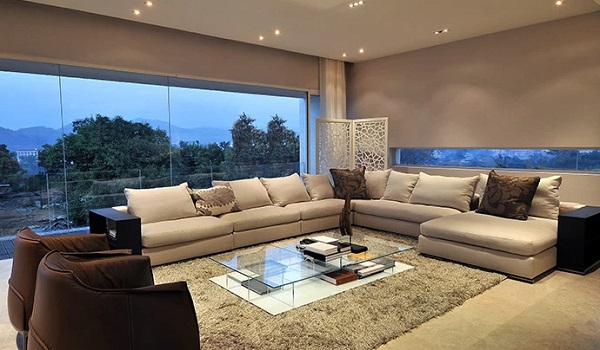 Tata Priva is the best destination we could think of forever. The Prive in Lonavala is a hillside residence with limited 73 villa units with 5-star services and great surroundings and infrastructure. The property comes with utmost excellence of detailed spacing, scenic views, classy interiors and luxurious living areas.
Tata Housing In Ahmedabad
Tata New Haven Compact and Shubh Griha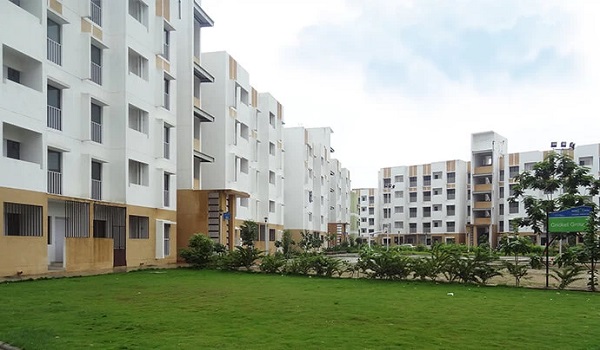 It is ready to move into a green township crafted with the essence of Gujarat. This vast township has 1 BHK configured 1800apartment units with a thoughtful plan hosting green and open space. Tata New Haven Compact and Shubh Griha is a completed project with 17 acres of land parcel having units ranging 528sqft and 546sqft. There are numerous towers in this vast project with different size units.
Tata Housing In Nagpur
Tata Capitol Heights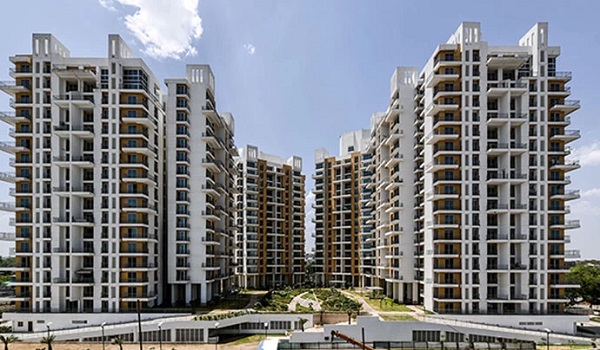 What if we get a perfect blend of property great at luxury, lifestyle and location. Capitol Heights is a premium property that offers all the above at par. Yes, the project is near Medical Square, Nagpur. The project hosts 2.5 and 3 BHK homes with 20 storeyed towers. It is ready to move into the project near VR Mall near the bus stop. There are about 40 amenities in this Capitol Heights.
Tata Housing In Goa
Tata Rio De Goa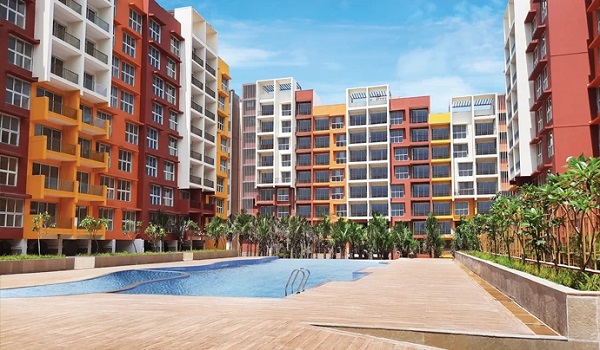 In the Rio De Goa, there are 14 majestic towers with plush 2 BHK homes with eight floors per tower. The resale value of this project is pretty high as it has a surging demand. You can experience a resort living with luxurious amenities, lavish clubhouse and green zones. It is an entertaining property present in a party place, Dabolim Goa. The pricing of Tata Rio De starts from INR 80Lakhs.
Tata Housing In Kolkata
Tata 88 East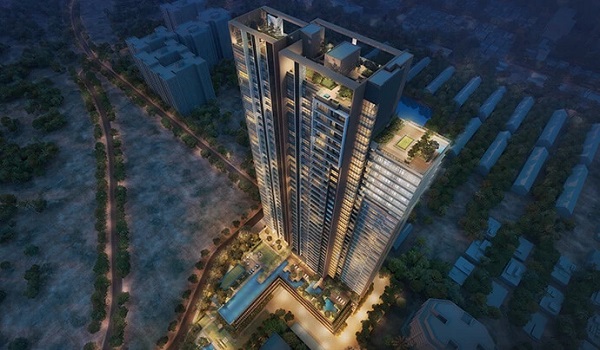 It is a remarkable landmark in Alipore, Kolkata. How excited we would feel for a 43 storey apartment with posh 3 and 4 BHK homes and duplex homes defined with utmost luxury. The 88 East is just 6kms away from the city, and the pricing of this project starts from 3.19 crores.
If you are looking for a luxury, worthy and practical project, this is the best deal. The property has detailed luxury infused with 15+next generation facilities.
There is a spa, meeting pod, Chillout lounge, yoga/meditation at the terrace level, squash court and infinity pool.
Tata Avenida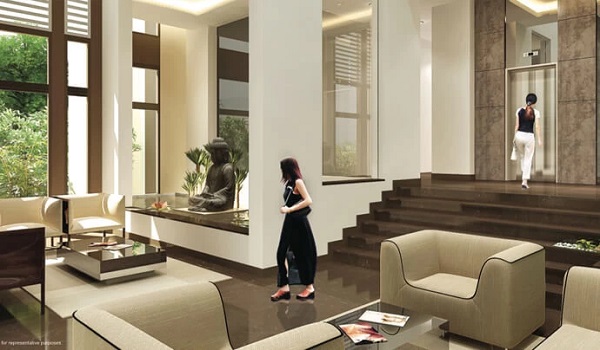 These are luxury residences present in New Town, Kolkata, designed by a leading architectural firm. The duplex Avenida has sleeky 23 to 29 storeys on 13 acres. In Tata Avenida, seven gigantic towers have 3,3.5 and 5 BHK units on the premises facing luxurious amenities. We can have some eye-catchy views from the units as the architecture is splendid.
Tata Ariana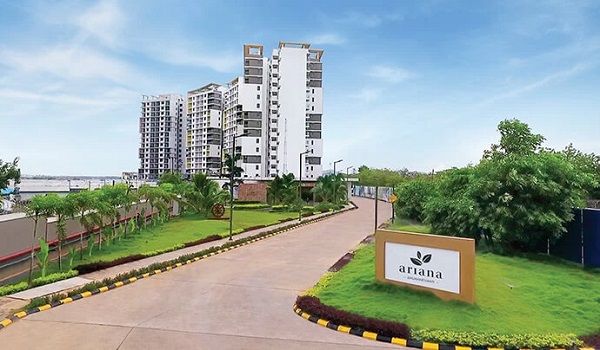 We can create a great experience with many next-generation features in the Ariana project. The nearest landmark of this Tata Ariana is Forest Park. It is a premium luxury residential segment on 12 acres of land parcel at Kalinga Vihar, Bhubaneswar. Here are 15+ world-class amenities in this marvellous project. There are many preferred configurations like 1,2, and 3 BHK units with an area covering 657sqft to 1637sqft. We can take immediate possession of this project soon after the registration.
Tata Housing In Kochi
Tata Tritvam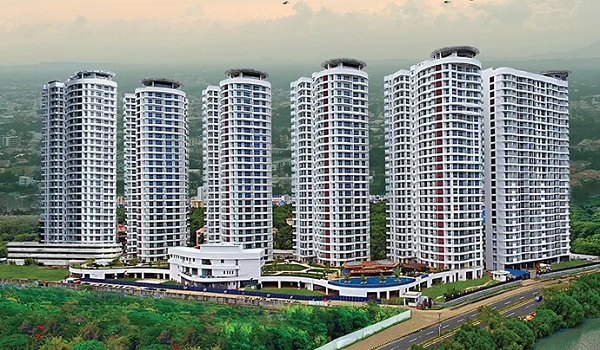 We can experience fine living with classic 3 and 4 BHK homes designed with perfection. Tata Tritvam is a unique project with panoramic views of the Arabian Sea and Sanctuary alongside the luxury units. It is ready to move into the apartment segment at Marine Drive, Kochi.
This magnificent property offers us 2 tier security with video door phone at all units in the Tritvam.
There are six majestic towers and a massive clubhouse of size 15000sqft. We could relish the 50% space of the property infused with natural elements like open and green space.
Tata Housing In Gurugram
Tata Primanti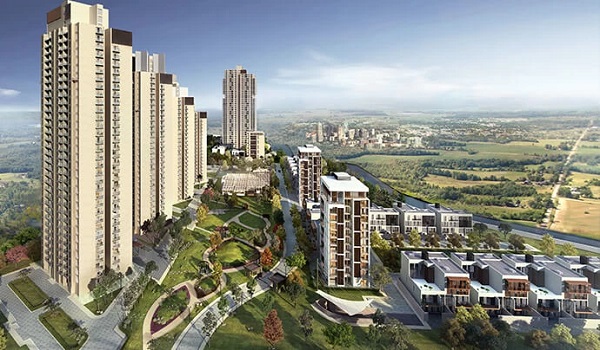 Tata Housing develops the project at Sector 72 Gurugram. It is a massive project with 36 acres offering five beautiful extensive gardens and copious duplex homes. The Master plan and floor plan look gorgeous with infused luxury. It is a good investment in the region as all the space is well utilized, and no wastage of space. The lighting of the overall property is bright, with ample open and green space. At Primanti, there is an extensive clubhouse of 2647sqft. This lifestyle project starts from 4.9 crores onwards.
Tata Housing projects are rich in quality, spacing, amenities, rental, and resale value.
Tata Gurgaon Gateway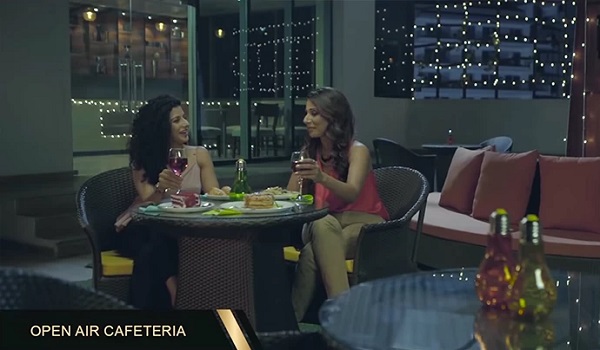 Gurgaon Gateway is a posh community hosting 4 BHK duplex penthouses at Sector 113. It is a phenomenal property that sets a new benchmark for luxury living and modern architecture. It is ready to move into a project with many pleasing and unique amenities like Manicured Garden, Swimming Pool, waiting Lounge, Sauna, Jacuzzi and Spa. The design of this project is by renowned HB design from Singapore. The pricing starts from 5.99 crores.
Tata La Vida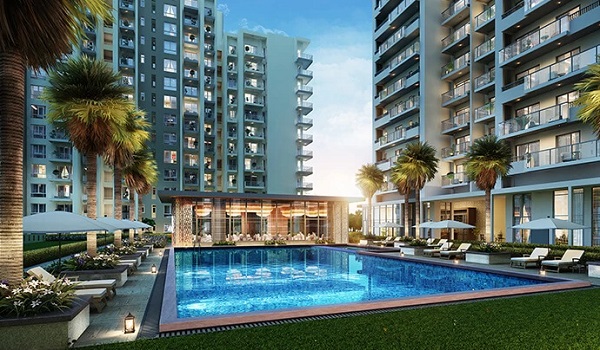 The project is an estate residency with 2,2.5 and 3 BHK homes on 12 acres at Sector 113, Gurugram. This majestic La Vida starts from 1.15 crores onwards. The OC is available for this project. Tata La Vida is impressive with 80% open spaces, just in the city's heart. So accessing other significant places is pretty straightforward from here.
Tata Raisina Residency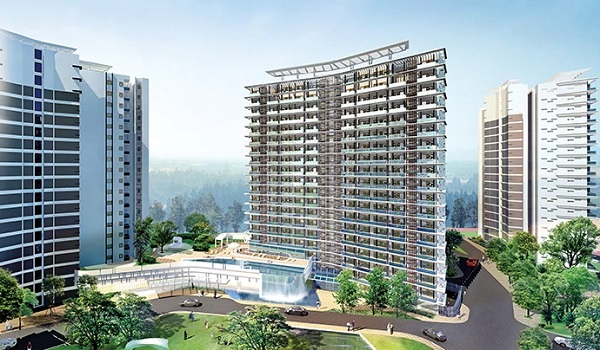 It is a five-bedroom residential segment at Sec 59, Gurugram. Each duplex home starts with 5900sqft with super-sized 5 BHK homes and nine elegant towers. A pile of world-class amenities are present in the Rasina Residency project. These are ready to occupy flats with 3,4 and 5 BHK units ranging from 1705sqft to 2910sqft of 3 BHK, 4 BHK of size 3829sqft and 5 BHK home with 5953sqft.
Tata Housing In Chennai
Tata Santorini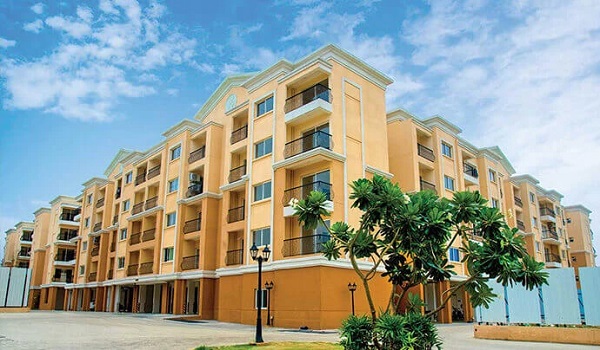 It is an affordable apartment segment with 1 and 2 BHK homes at Poonamallee, Chennai. The designs of the Santorini are from Italian architecture. The project is on 18 acres with podium gardens and themed landscapes.
There are 128 units in this splendid project in a good location in Chennai. It is a low rise apartment segment with Stilt +4 floors. And has 70% open space. Podium gardens are present in the project.
Tata New Haven Ribbon Walk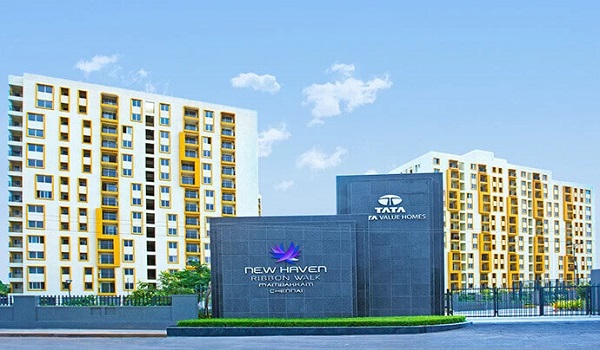 The project is present on the outskirts of Chennai, Mambakkam. It is ready to occupy apartment has 2 BHK sizes of 686sqft, 789sqft and 1144sqft. There are various options for us in this New Haven Ribbon Walk, like 1 BHK ranging from 365sqft, 385sqft, 597sqft, 419sqft, 600sqft 609 sqft and many more. These lifestyle properties have 1 and 2 BHK homes with 70% open space, and the price starts from 34 Lakhs.
Tata Crescent Enclave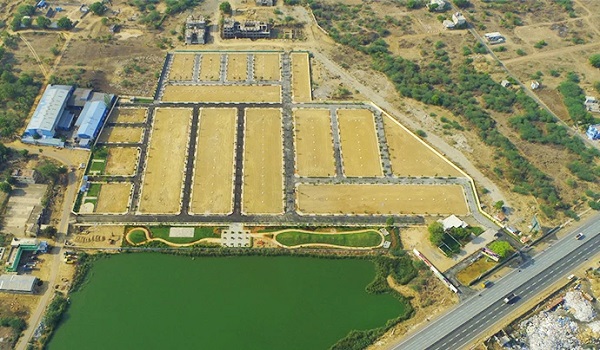 It is a plotted community on 15 acres of land parcel at Oragadam, Chennai. The property is 25kms from Chennai International Airport.
Crescent Enclave hosts many residential plot sizes starting from 600sqft to 2400sqft. All necessary infrastructure and amenities are present in the Crescent Enclave. There are ten essential and striking amenities with a price range of 36 Lakhs.