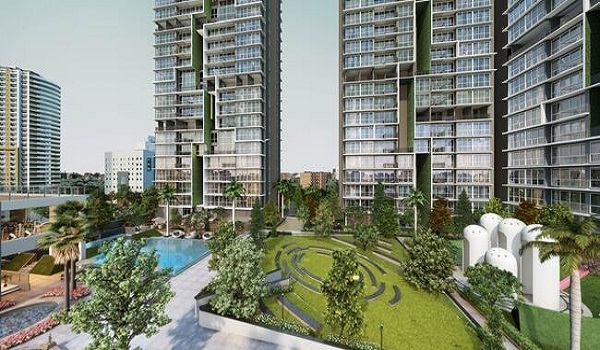 There has been much discussion about Bangalore becoming India's "Silicon Valley." Previously known for its serene atmosphere and natural beauty, this city is now the most important center for the Indian IT industry. The city's population increased almost four times between 2001 and 2011. It has continued to rise due to its numerous employment opportunities. There is a thriving real estate market here, and essential governmental organizations and businesspeople have settled.
The location of the plot must be carefully considered when buying it. The neighborhood must have all the required amenities and cutting-edge infrastructure. Devanahalli in Bangalore, primarily composed of planned constructions, can be a great spot to hunt for residential plots in light of this. About 40 kilometers separate Devanahalli, located on the northern edge of Bangalore. There is a lot of open space, multiple technology firms, schools, malls, and hotels in the area, and other infrastructure projects are currently under construction. As a result, the neighborhood is rapidly growing. To ensure the location's future worth, you should learn a few things before purchasing a residential site in Devanahalli:
Optimal Connection
The well-built roadways and rail links connecting Devanahalli to Bangalore areas are NH-648, NH-44 (Bellary Road), and the Devanahalli Railway Station. Devanahalli serves as a hub for several development efforts. Two noteworthy developments that will considerably improve the area's real estate scene are the phase 2B extension of Namma Metro Line 4 to Kempegowda International Airport and the Devanahalli Business Park, with two IT parks nearby the airport (14 km).
Better Employment Chances
Because considerable investments were made in Devanahalli on a military footing, it has caught the government's and private investors' attention. A ring of residential areas and burgeoning IT parks encircle Devanahalli as well. The upcoming BIAL IT Investment Region, the KIADB Aerospace Special Economic Zone (SEZ), the KIADB IT Park, and Devanahalli will all contribute to the city's expansion as a significant employment hub. Because considerable investments were made in Devanahalli on a military footing, it has caught the government's and private investors' attention. The BIAL IT Investment Region (ITIR), a massive IT park, is now under construction. An aerospace SEZ and a hardware park are also up and running.
Improved Social and Civic Structure
For those looking for a place, then the apartment and project itself and the neighborhood to see if it has places for your kids to go to school, emergency medical services nearby, malls and markets for your shopping needs, etc. It would be ideal if these facilities were nearby and in operation. In Devanahalli, there are educational institutions, including Gnana Deep Academy Residential School, Oxford English School, Akash International School, and medical facilities like Leena Multispeciality Hospital and Akash Hospital. All sports enthusiasts visit Devanahalli because of the Padukone-Dravid Sports Excellence Center. There is a D-Mart there, and numerous new shopping centers are planned.
Discover Your Dream Home in Devanahalli
Setting aside money for your land is essential. In Devanahalli, residential real estate typically costs around Rs 28,000 per square yard. Costs of the sites have increased by about 30% from Rs 20,600 per sq yard in 2019. In Devanahalli, a lot of residential construction projects have already sprouted. Additionally, numerous future buildings provide housing for those looking for a home in Bangalore's downtown. Tata Carnatica is getting ready to welcome residents to Devanahalli with a wealth of facilities and social infrastructure. To guarantee your future, reserve your apartment right away.
Tata Carnatica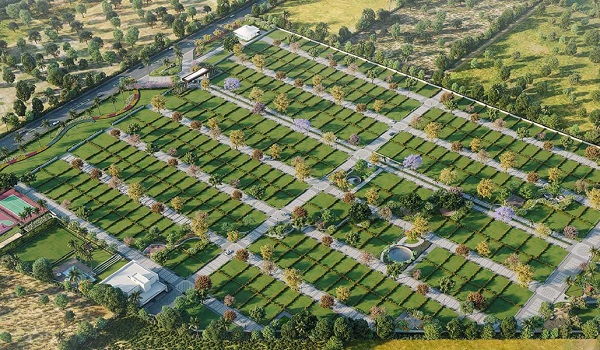 Apart from this, several proposed projects are in the works. Tata Carnatica a significant plotted development in Devanahalli, is located nearby Kempegowda International Airport. The spacious plots for sale in Devanahalli come with luxurious features and diverse amenities, and the contemporary place promises comfortable living. Overall, it's clear that Devanahalli promises to be a fantastic investment for the future and is a secure purchase.
Tata Swaram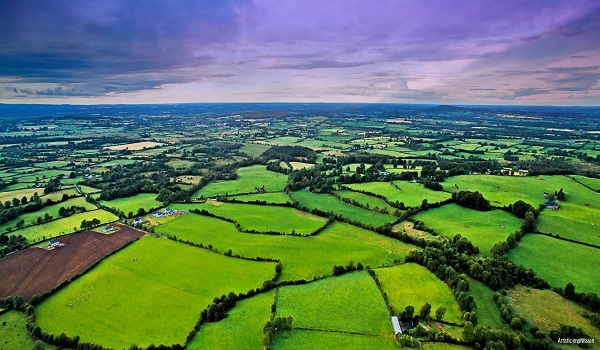 Tata Swaram is a plotted development with 11.2 acres of pre-engineered plots. It is an upcoming development within the Tata Carnatica township, a 140 acres widespread.
The inspiration for the classic name Tata Swaram is from Carnatic music. There are plenty of world-class amenities like a Badminton Court, Outdoor Swimming Pool, Party Hall, convenience store, Indoor Gym. Tata Swaram is at Shettigere Road, Devanahalli. The BIAL is just 7kms from the locality.
Tata One Bangalore Luxury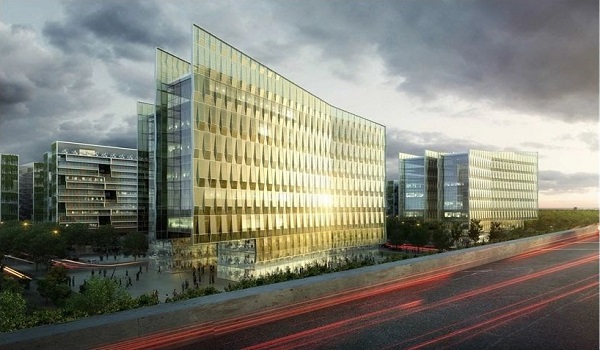 In Devanahalli, North Bangalore, Tata Housing is building the enormous township project known as Tata One Bangalore Luxury on a 140-acre land tract. This prestigious project has various housing options, including villas, plots, and flats, as well as hospitals, schools, and commercial space for businesses, much like any other township. The project has 12+ luxurious amenities. Tata One Bangalore has a spectacular appearance with 11.2 acres of pre-engineered stories dubbed Tata Swaram in the same neighbourhood. The land sizes range from 1100 to 2200 square feet. This stunning village is around 7 kilometres from BIAL. The project's price is outstanding for city residents and investors looking to buy a home.
We may enjoy this area's brilliance because it is home to numerous existing and proposed IT and other industries. The BIAL is present, making the Tata One location superior. Because of this, the infrastructure and connectivity are equal.
Tata Housing Blogs